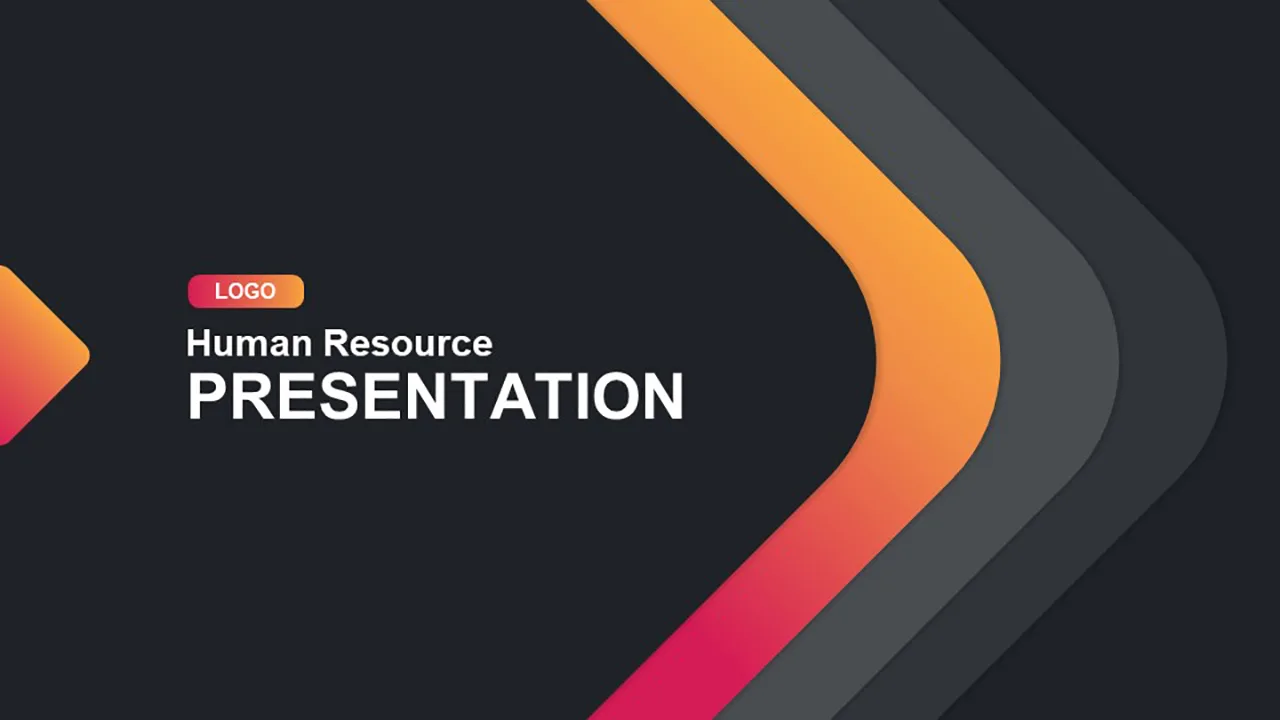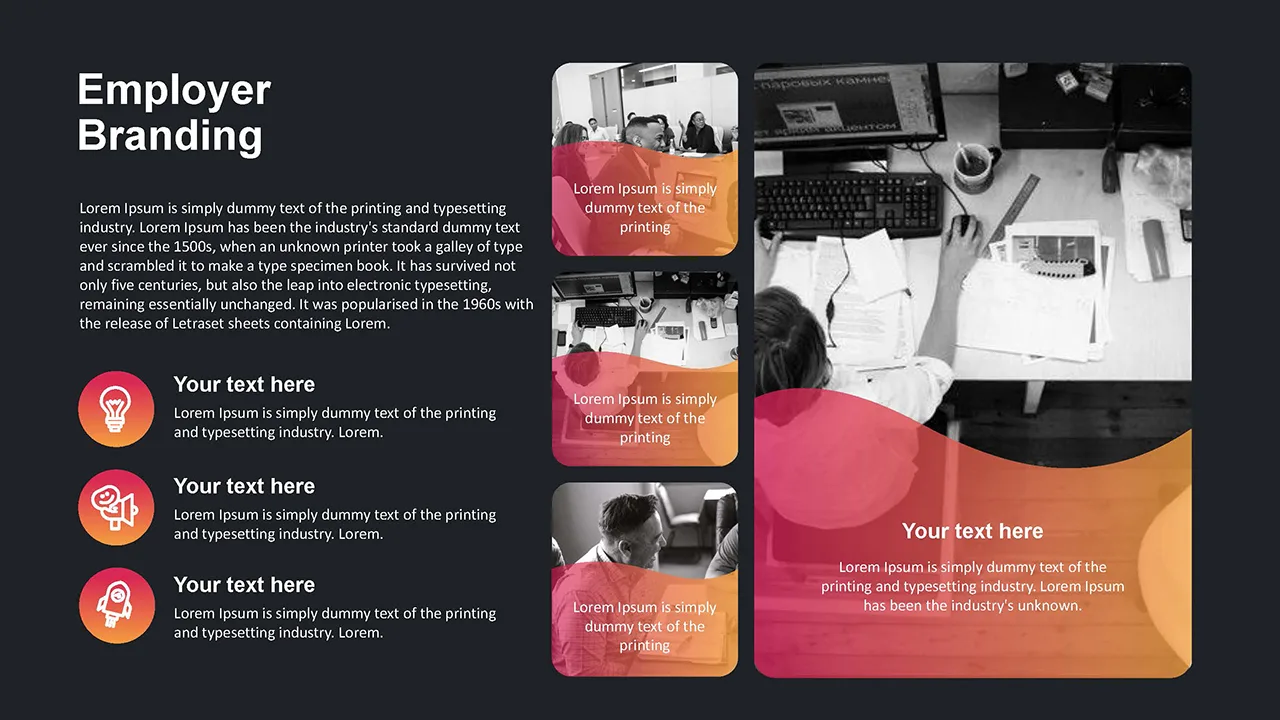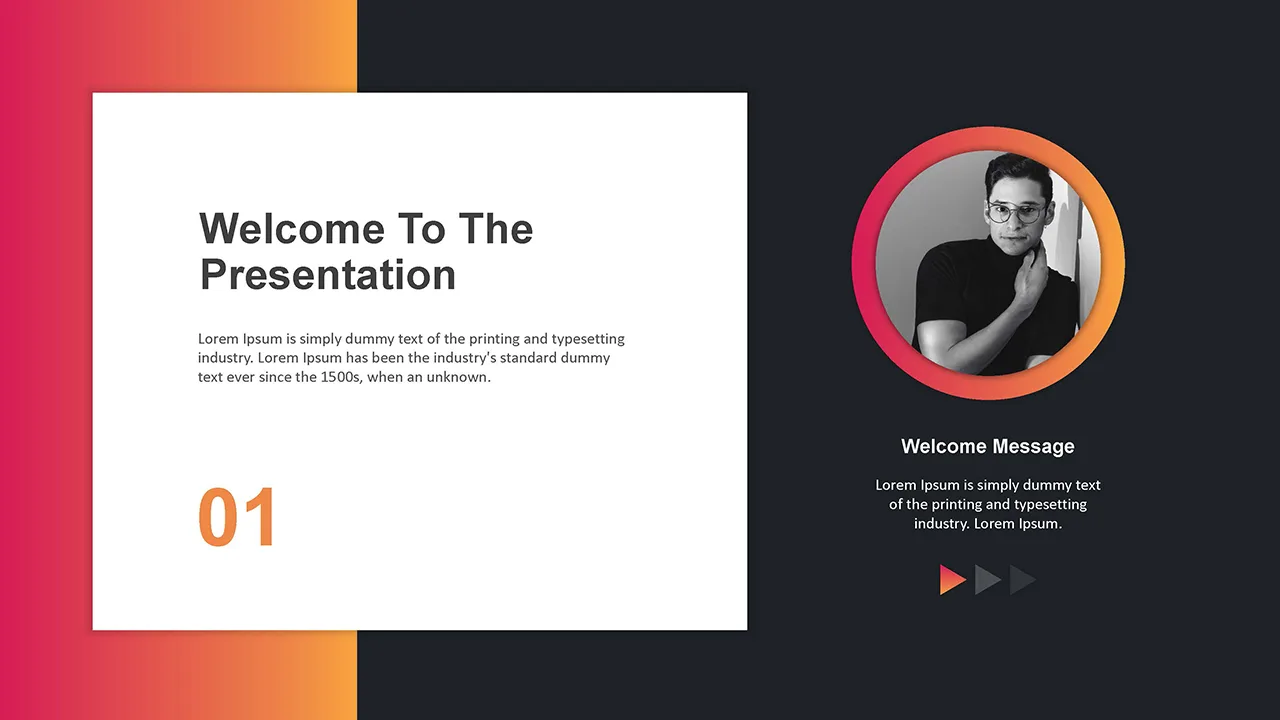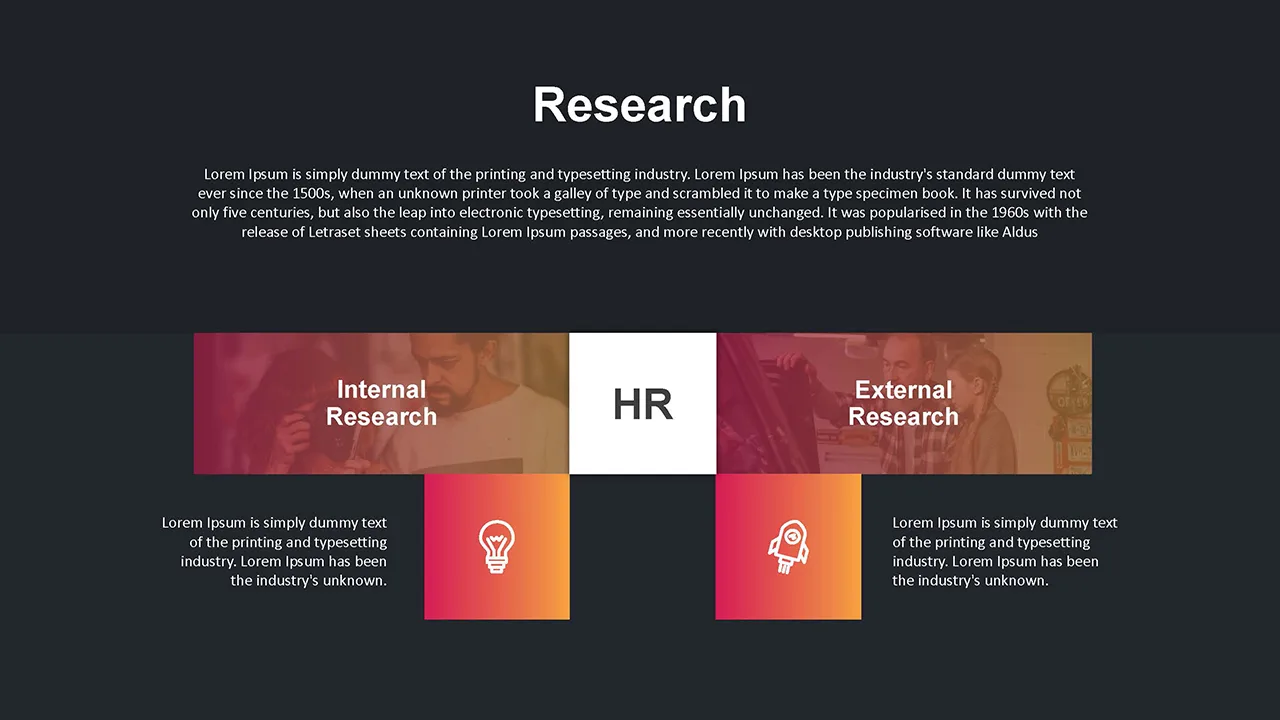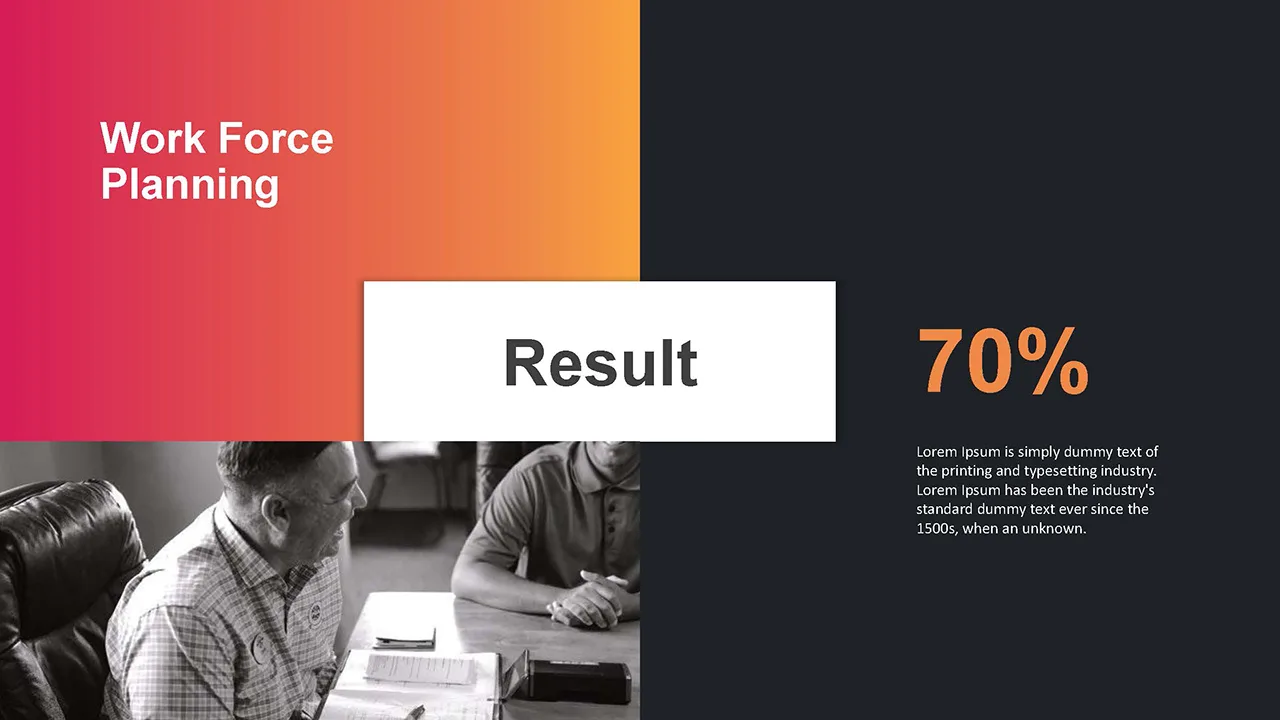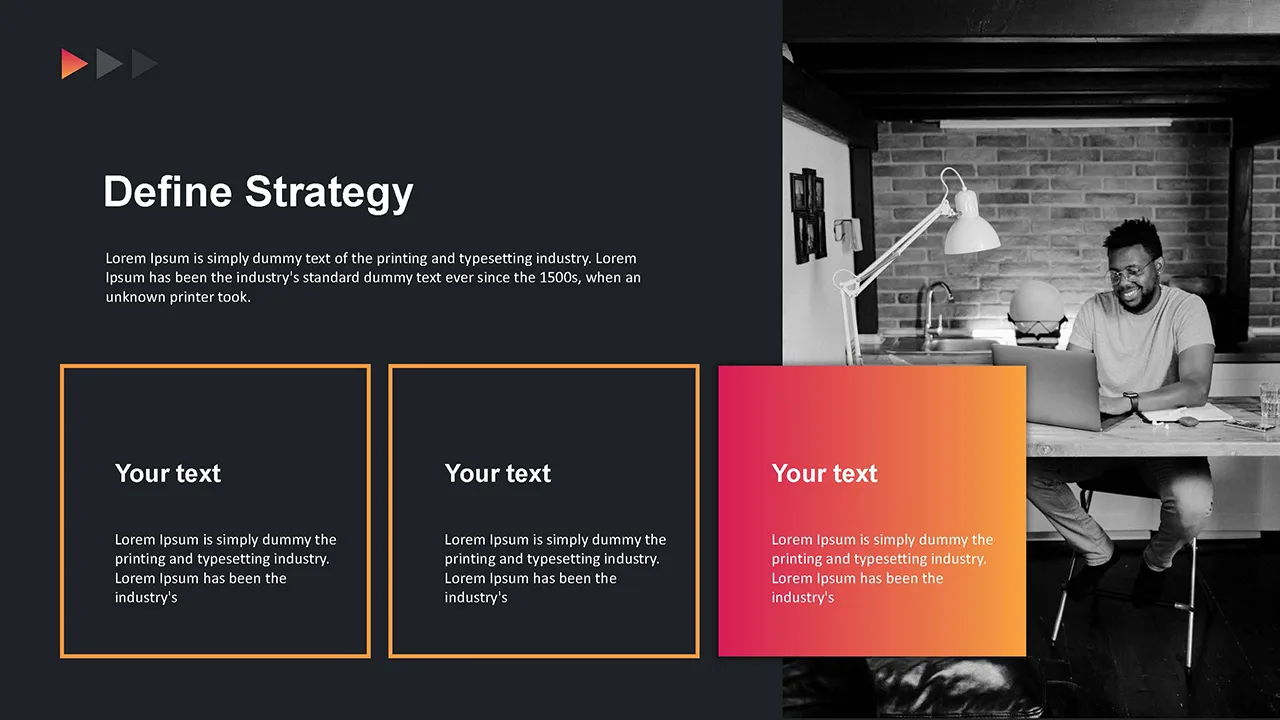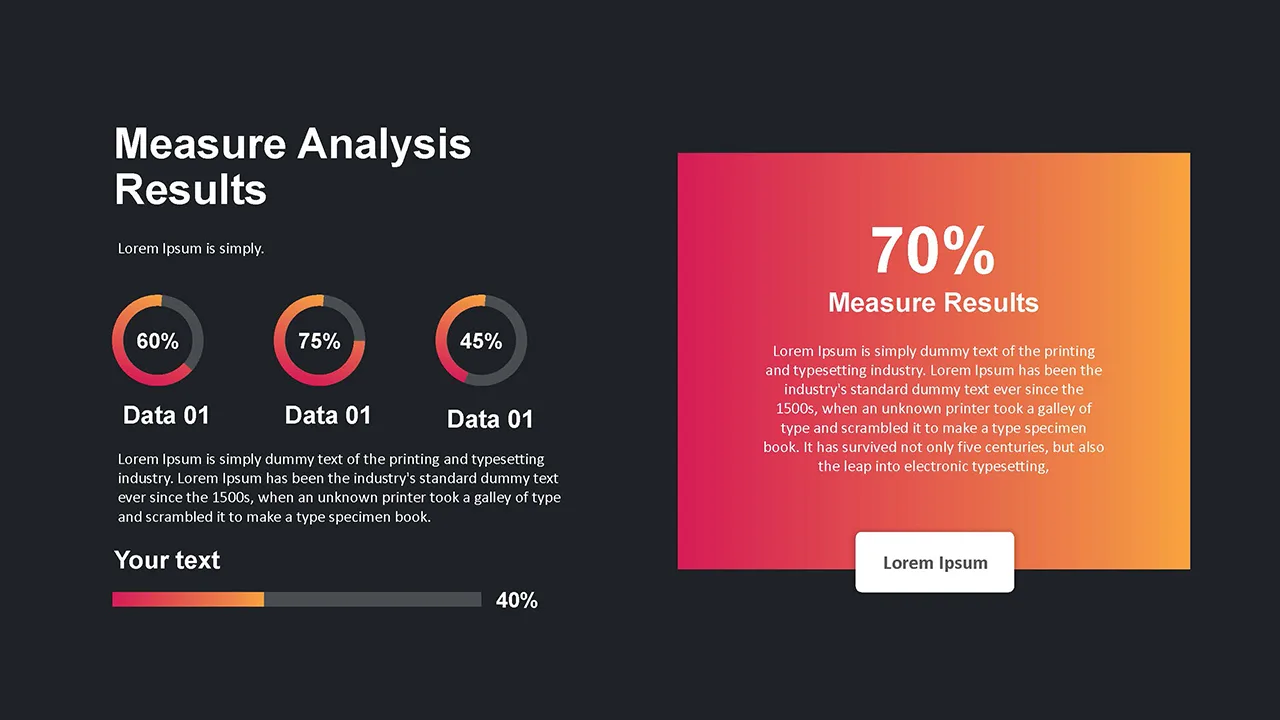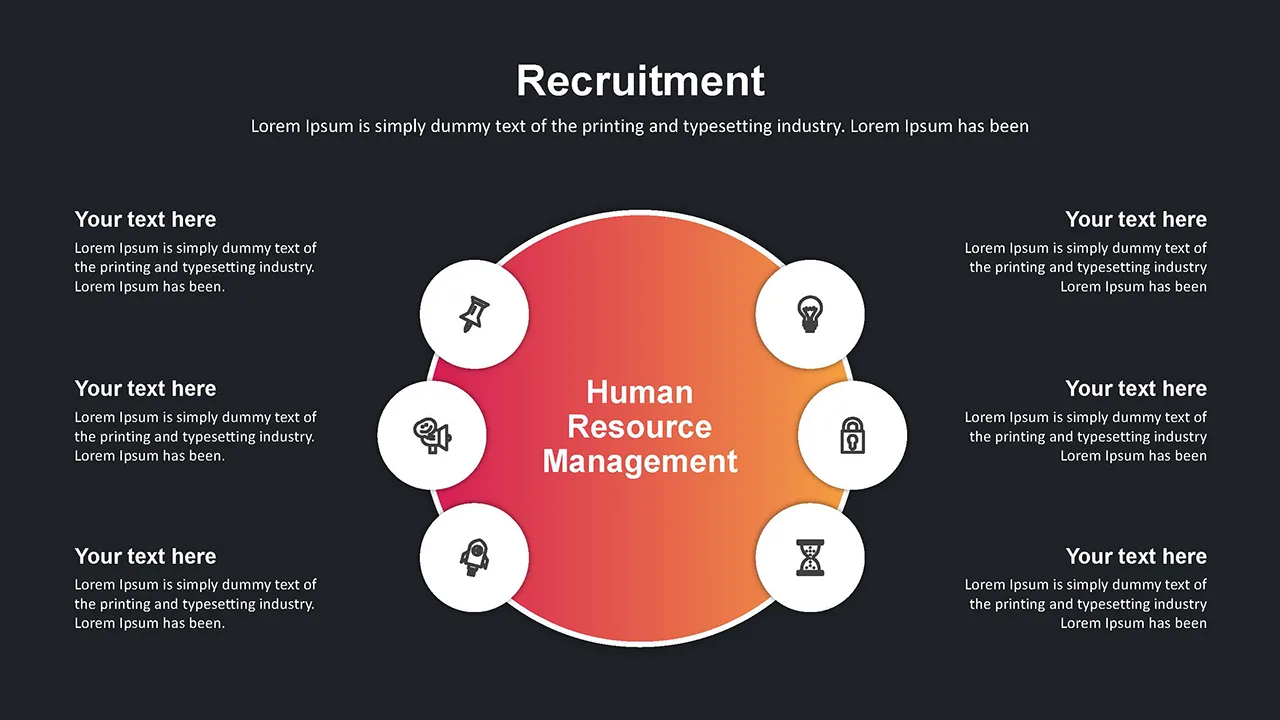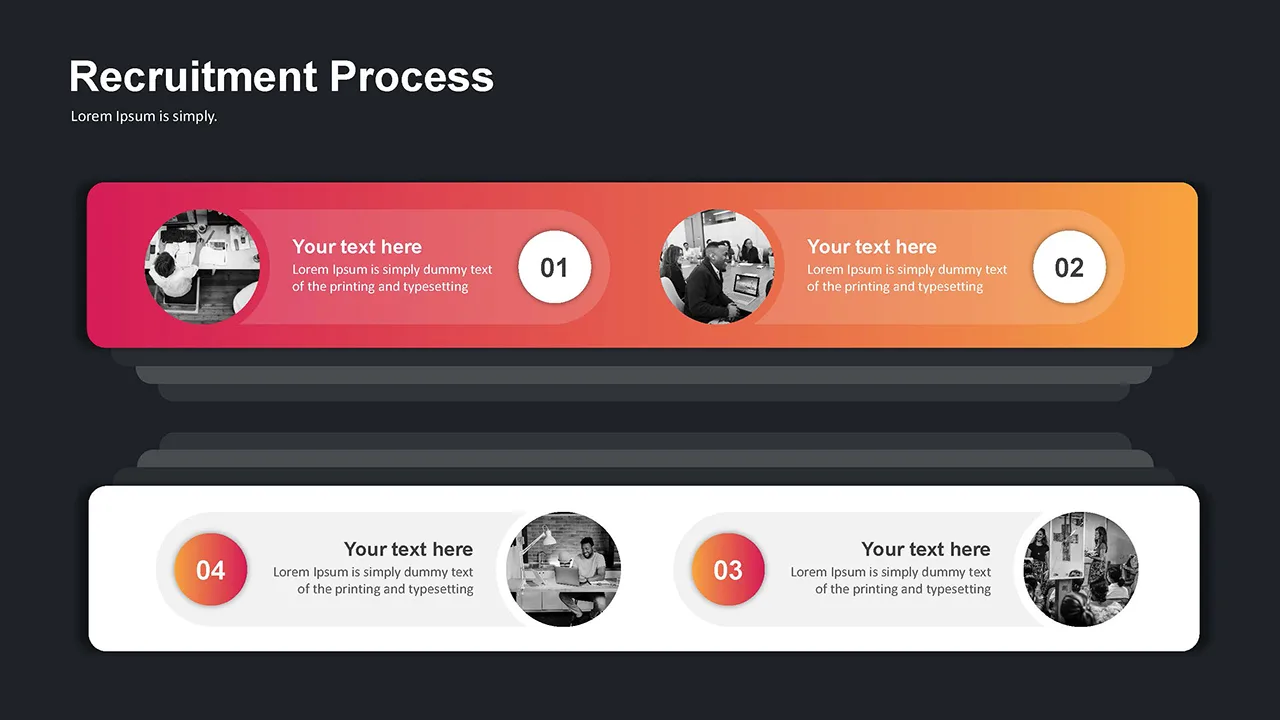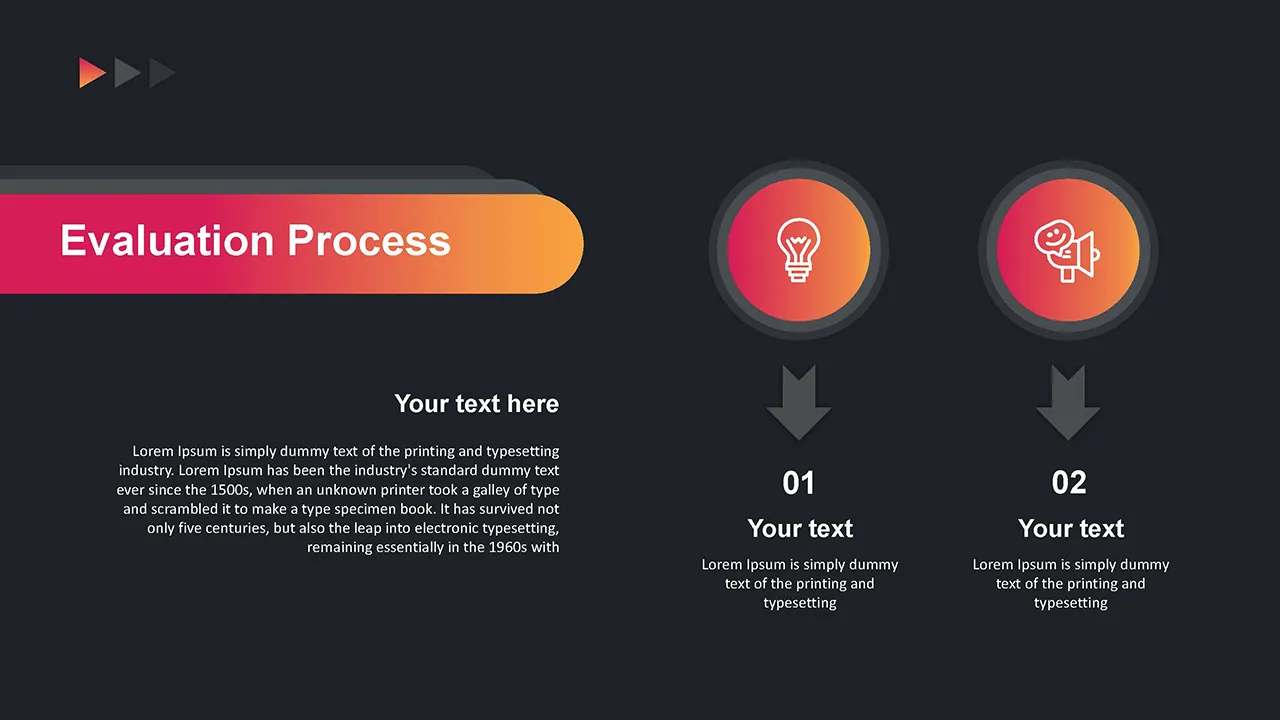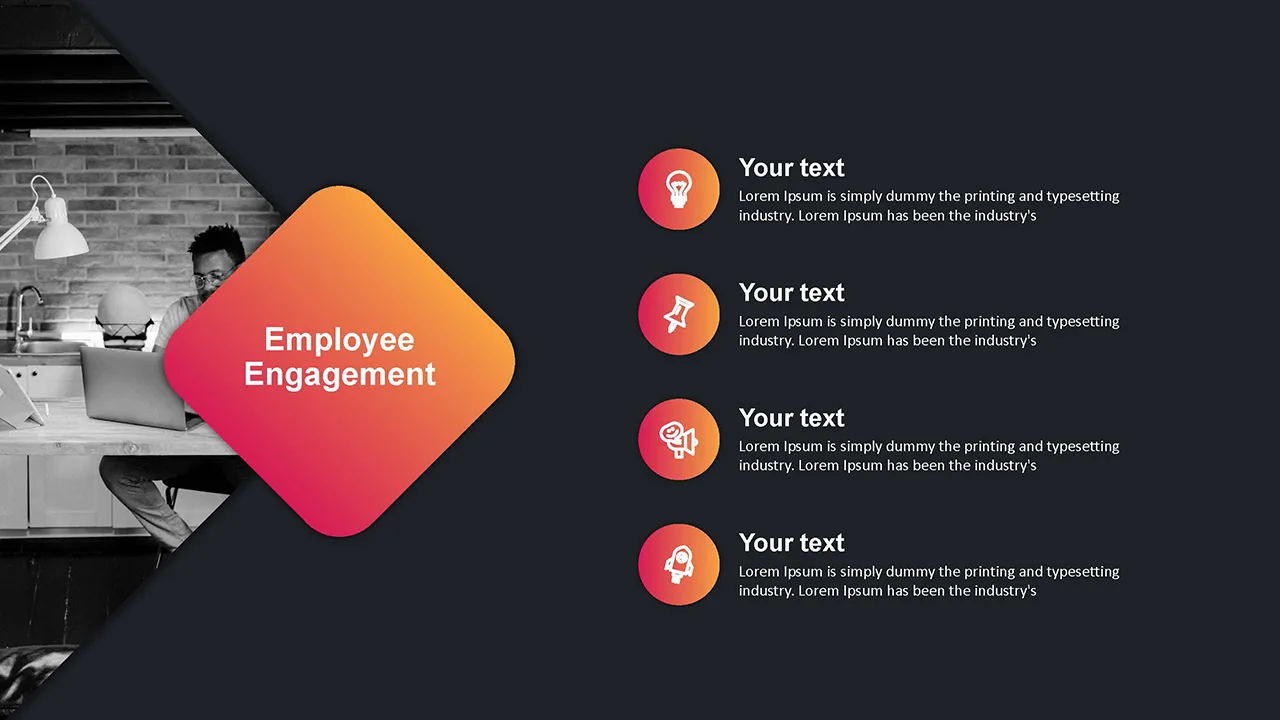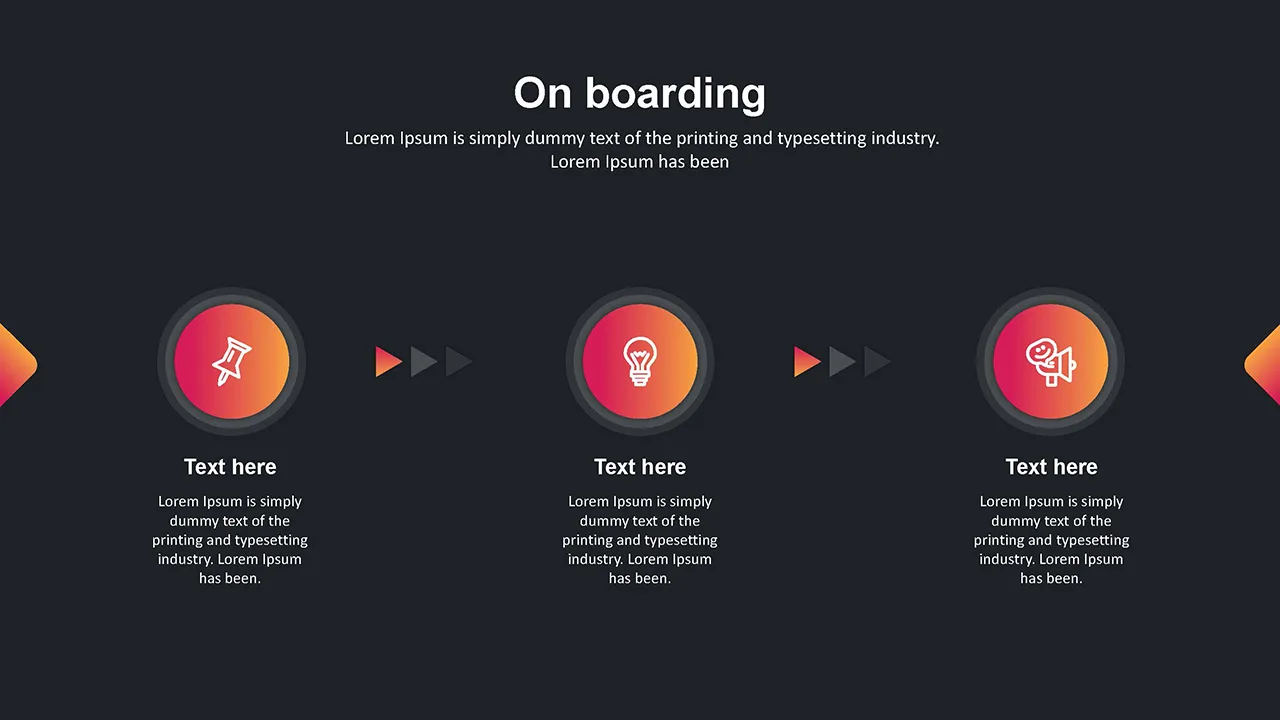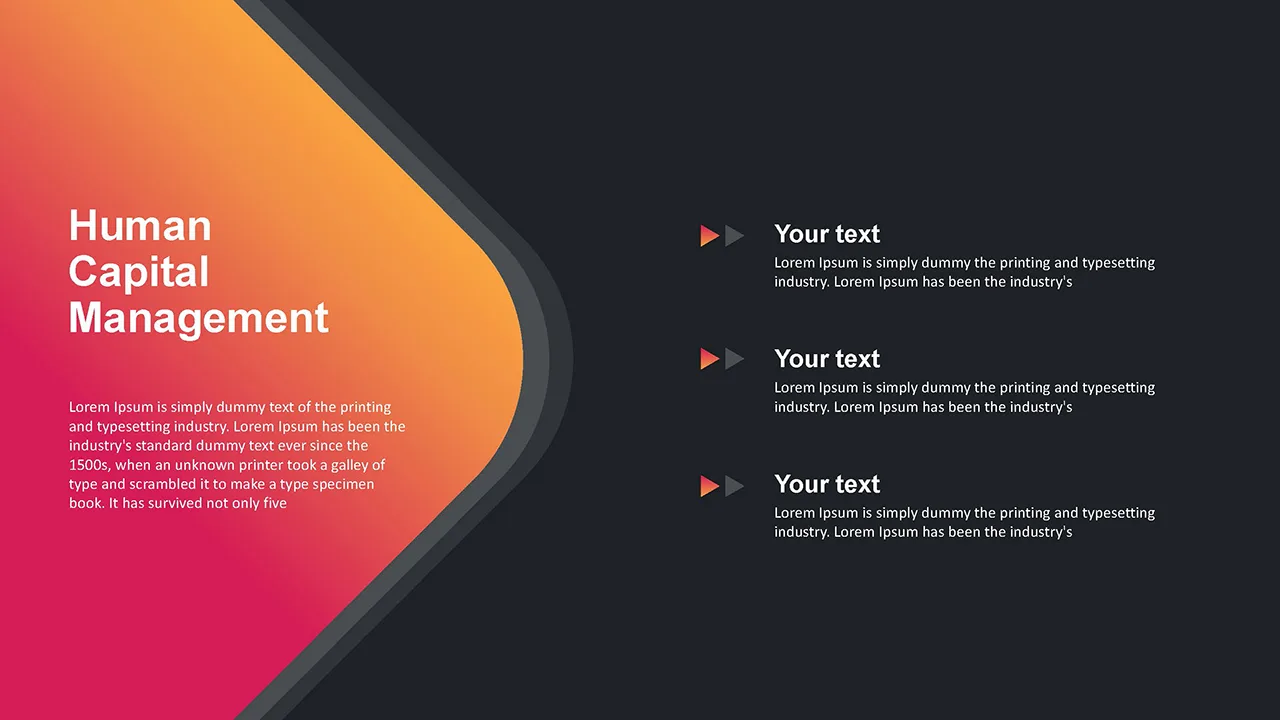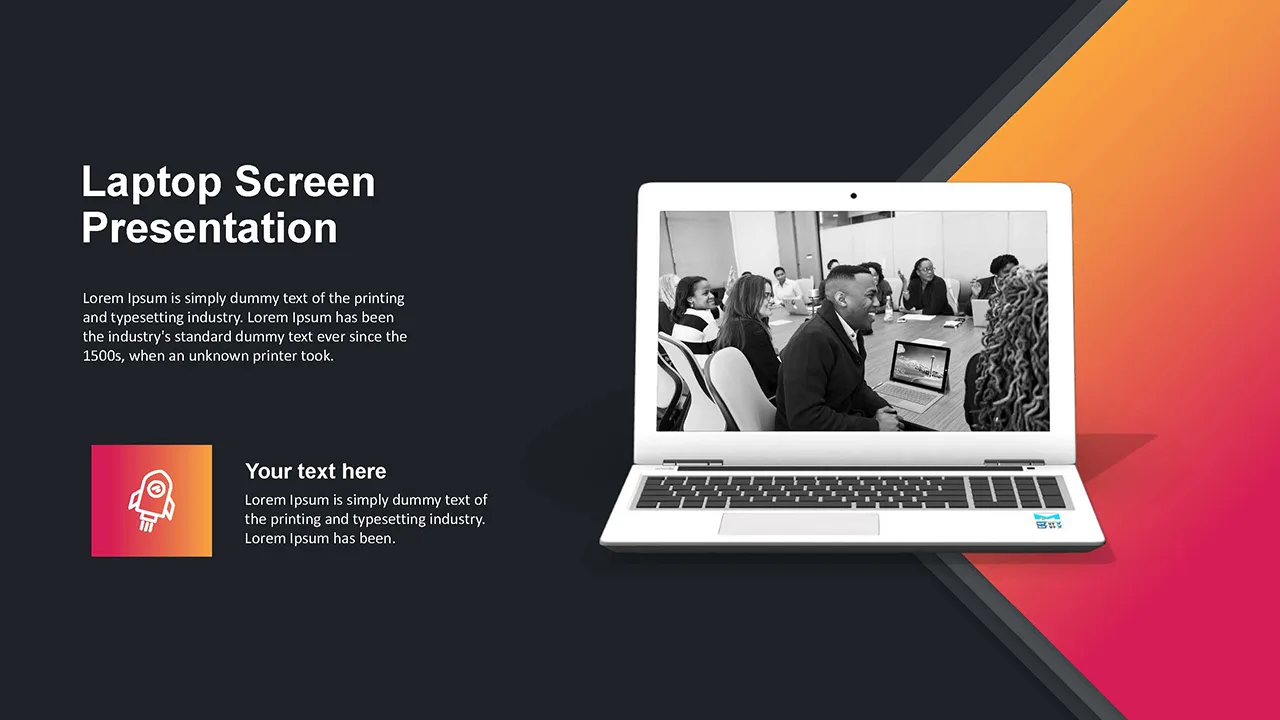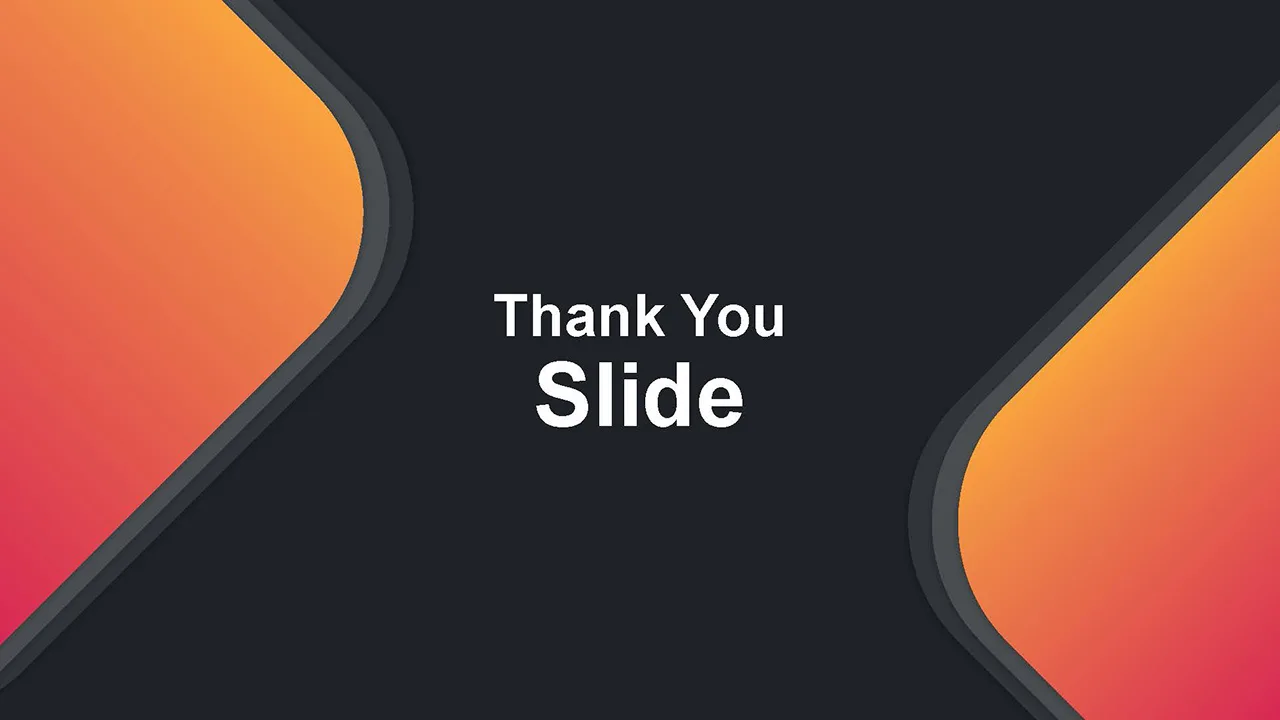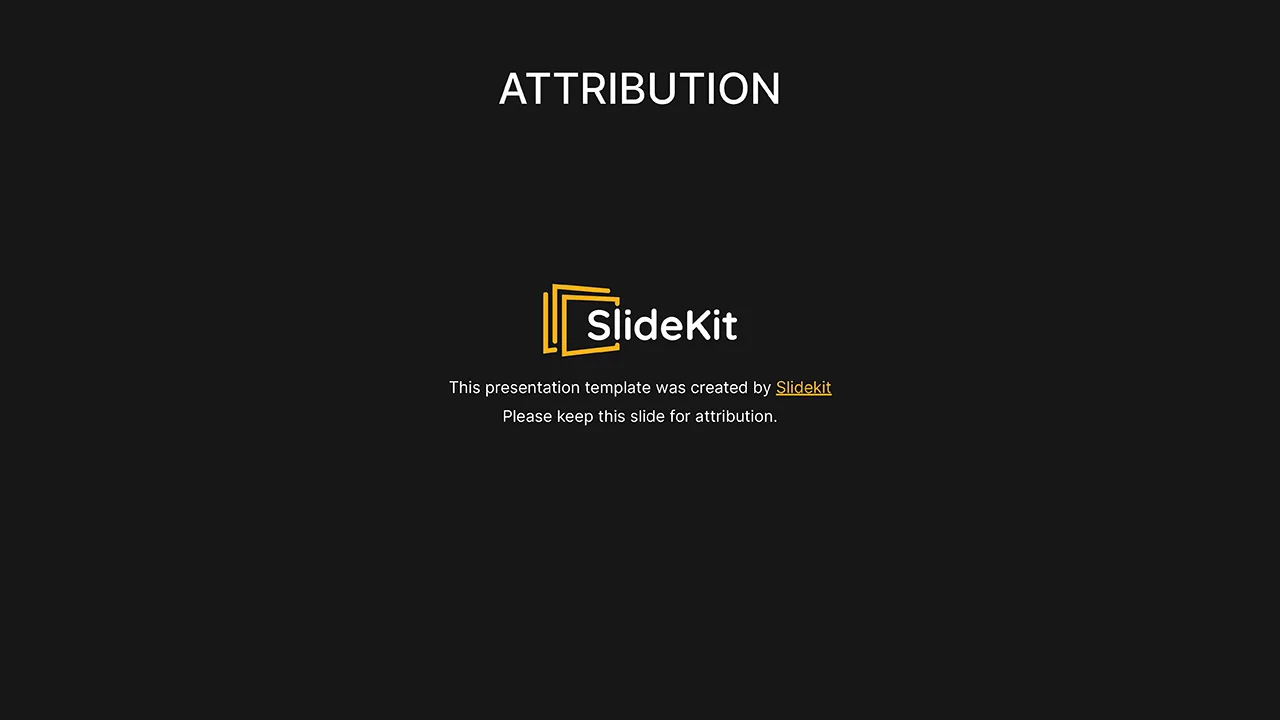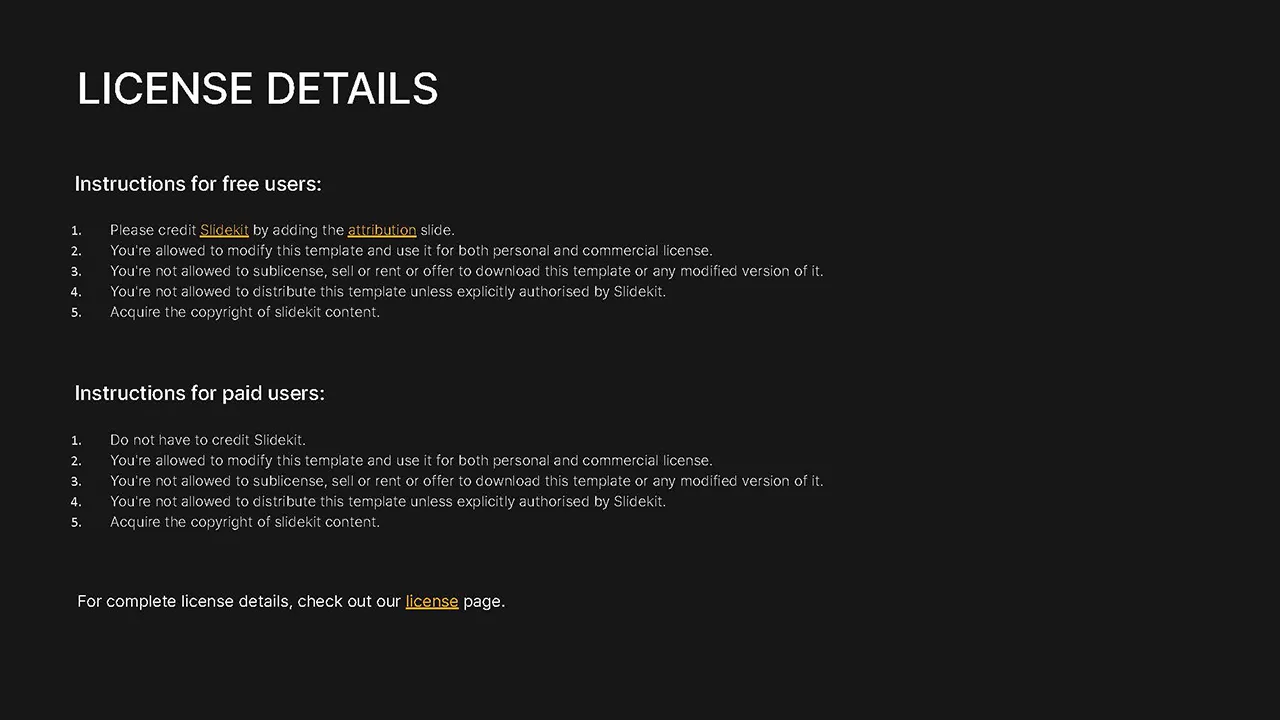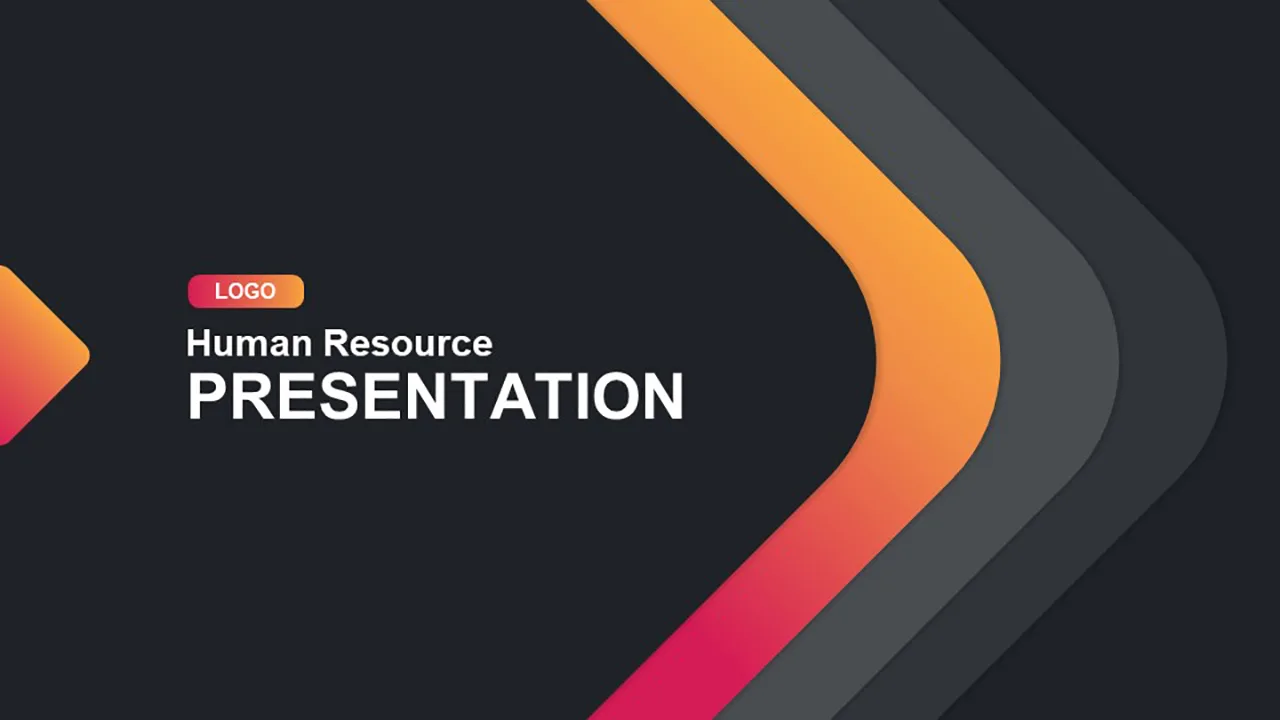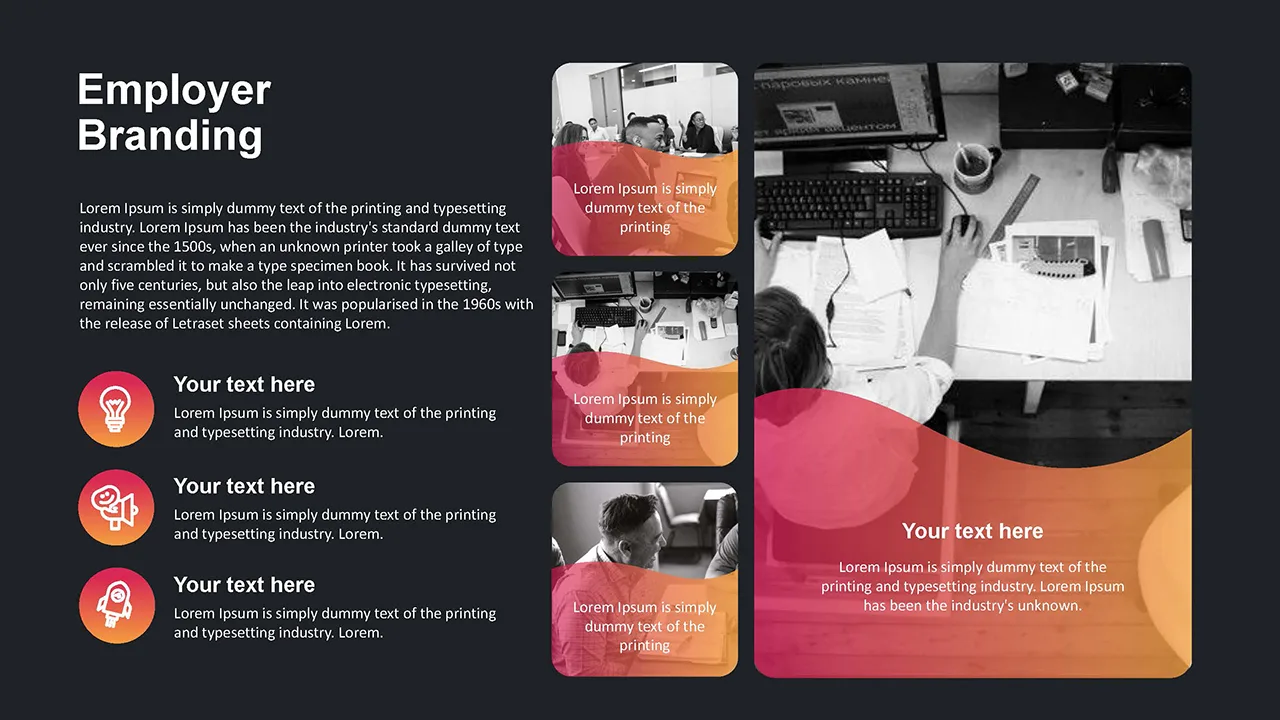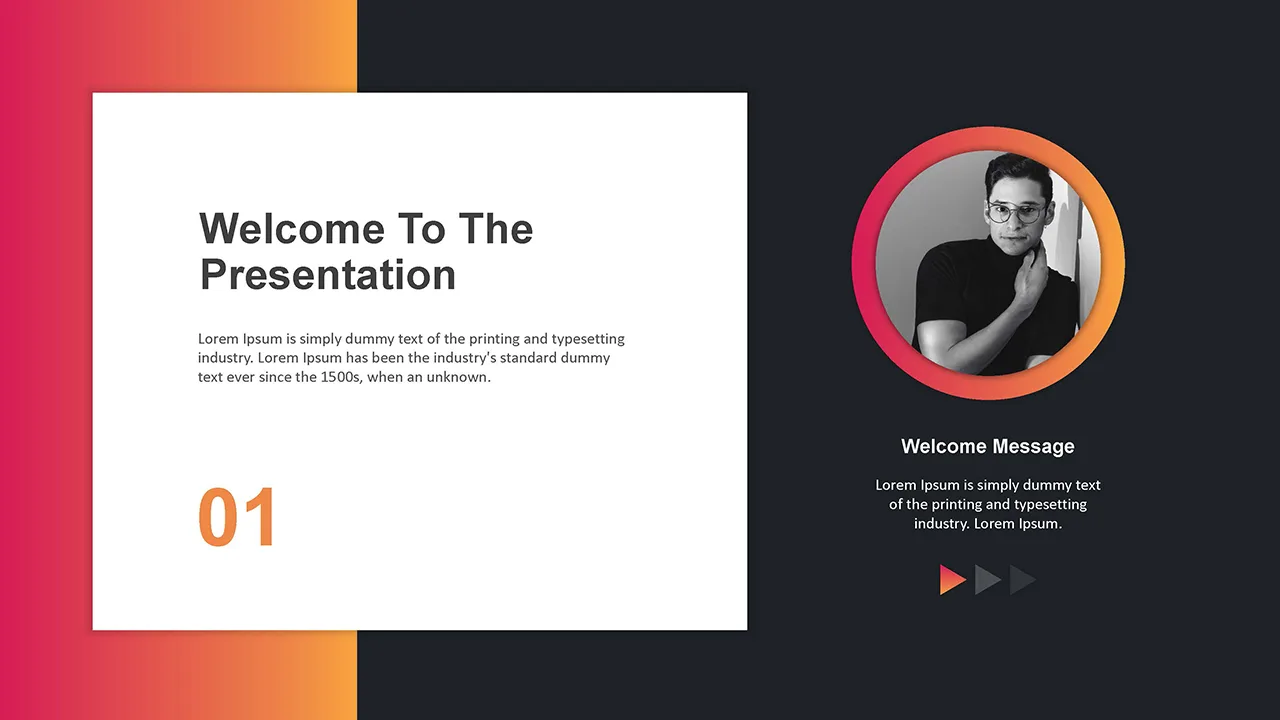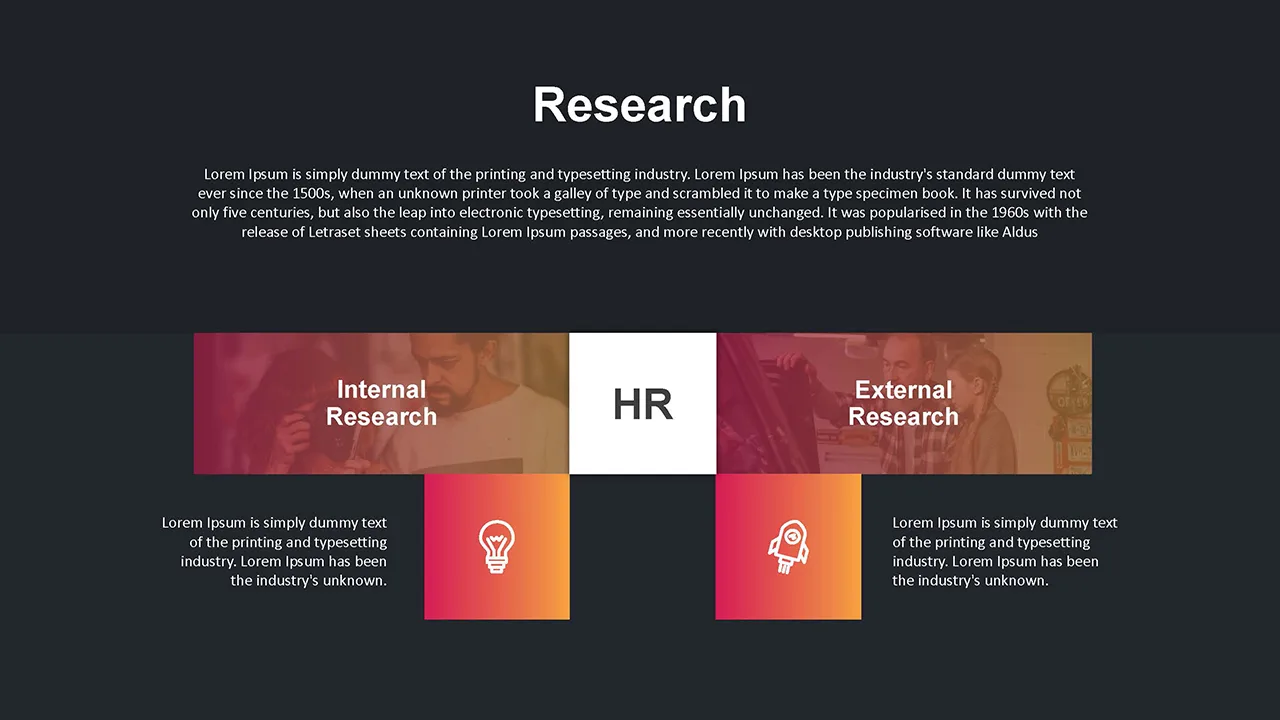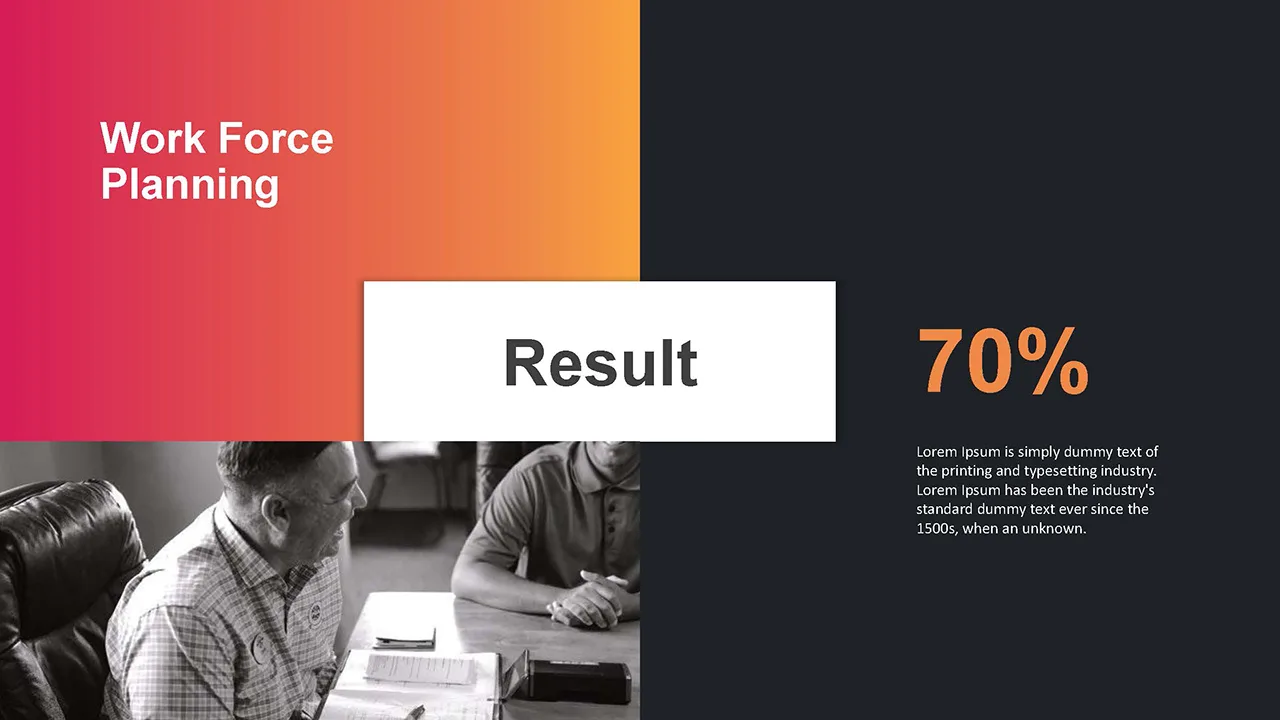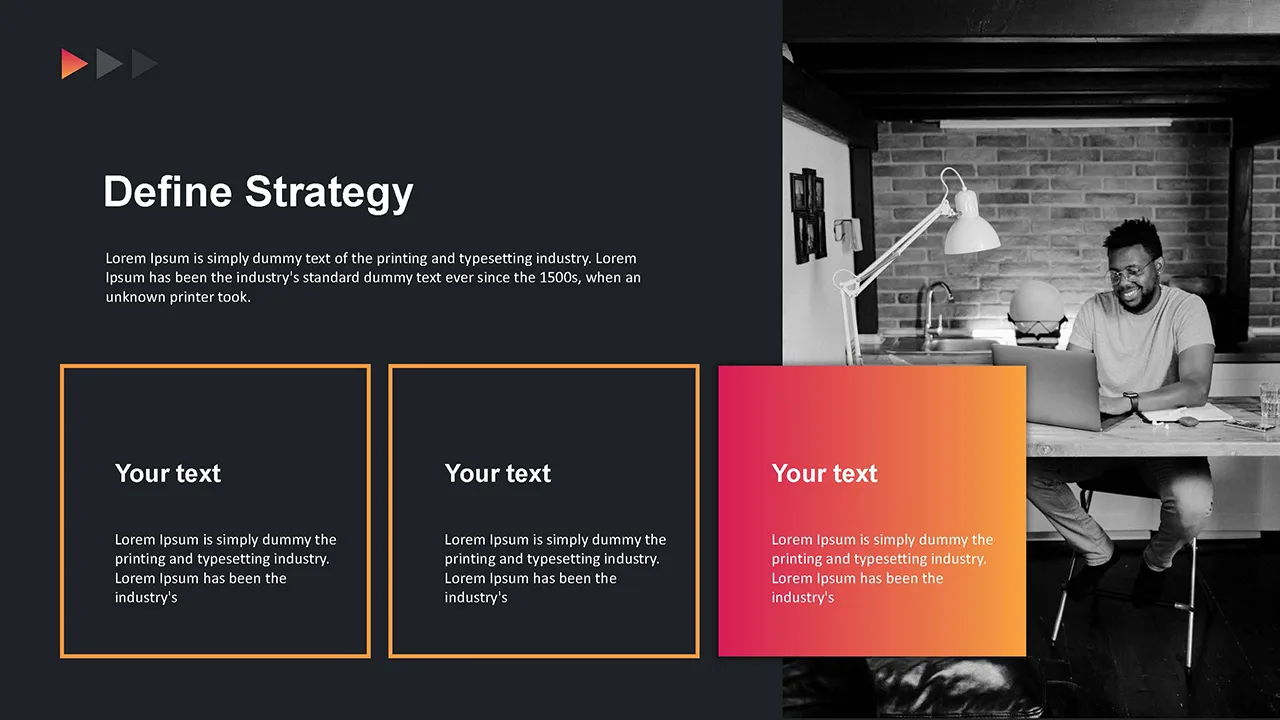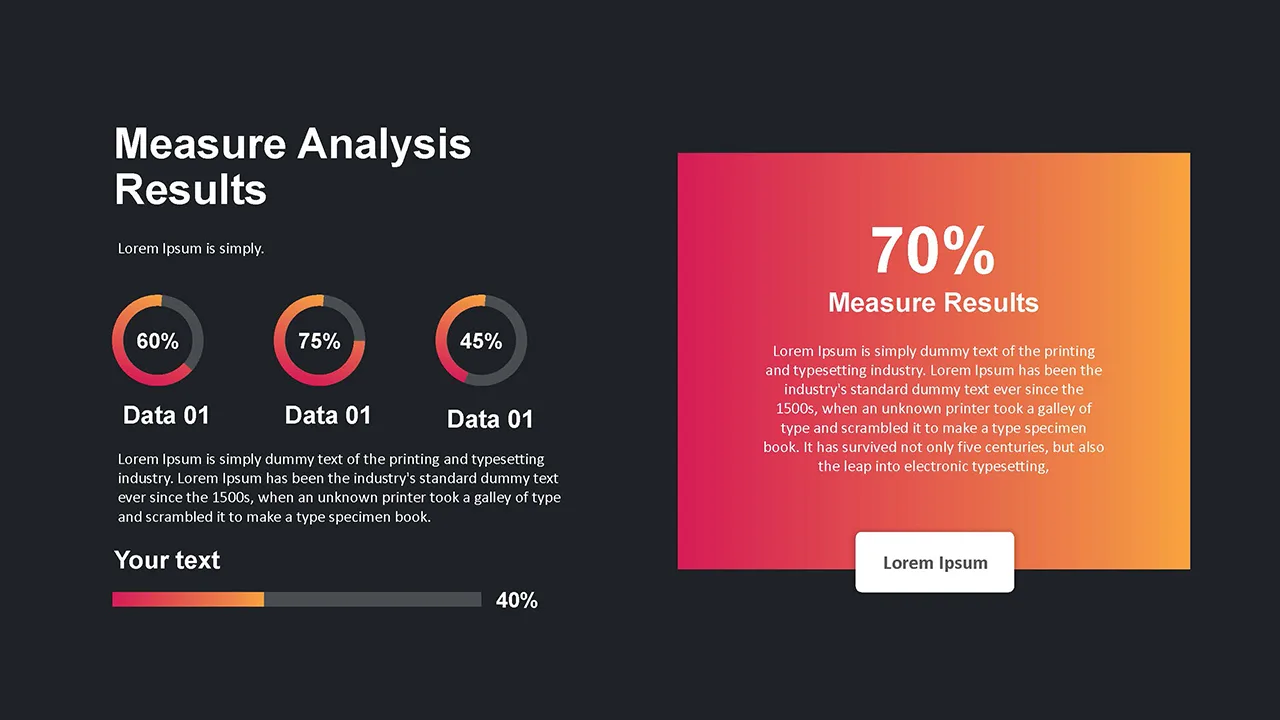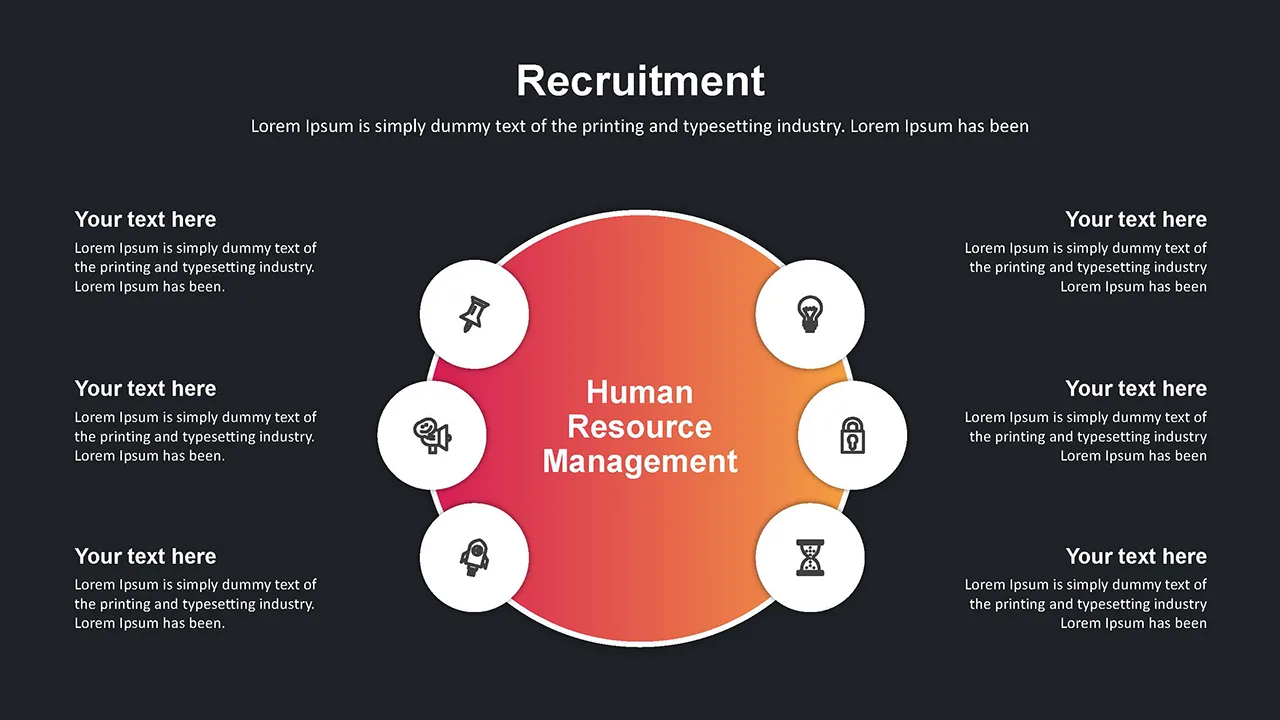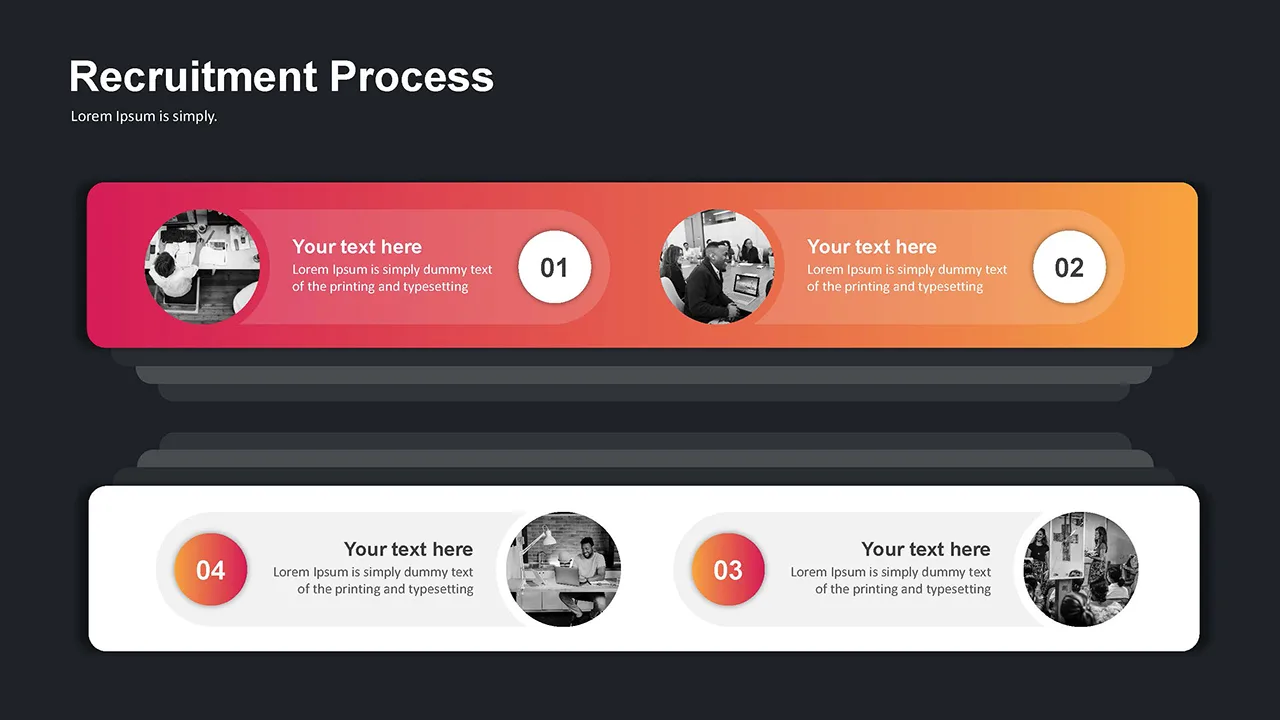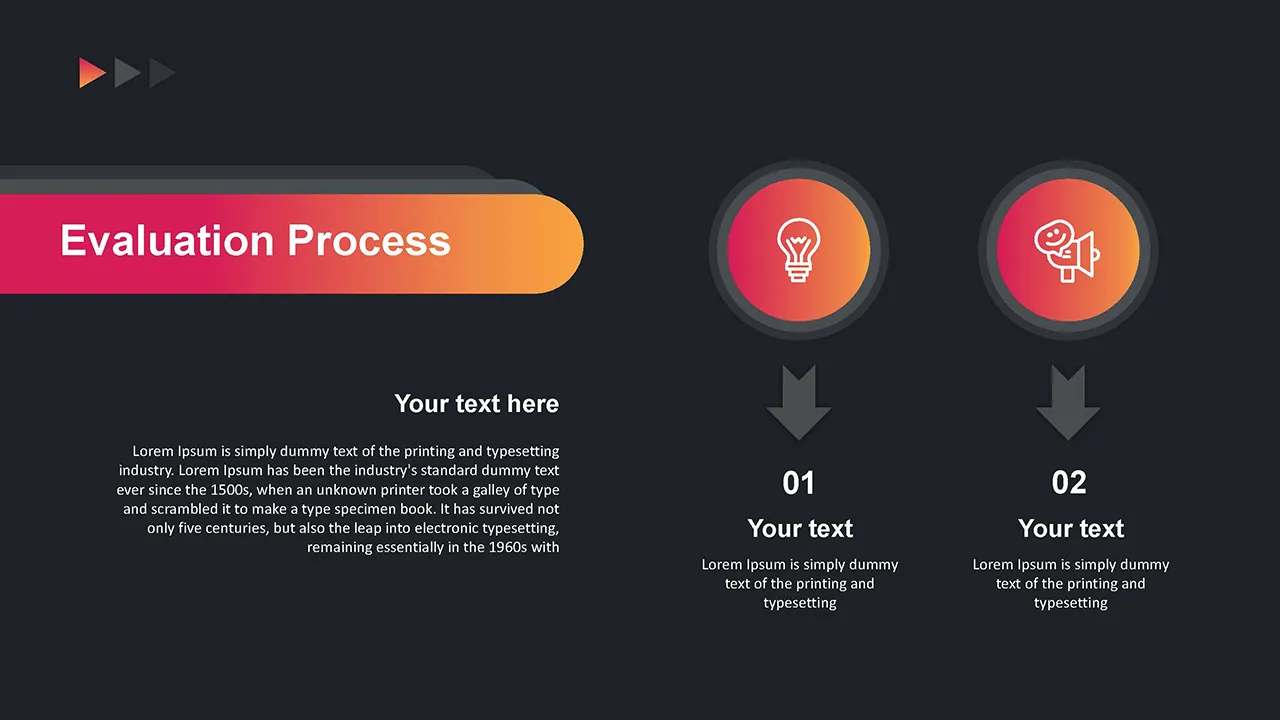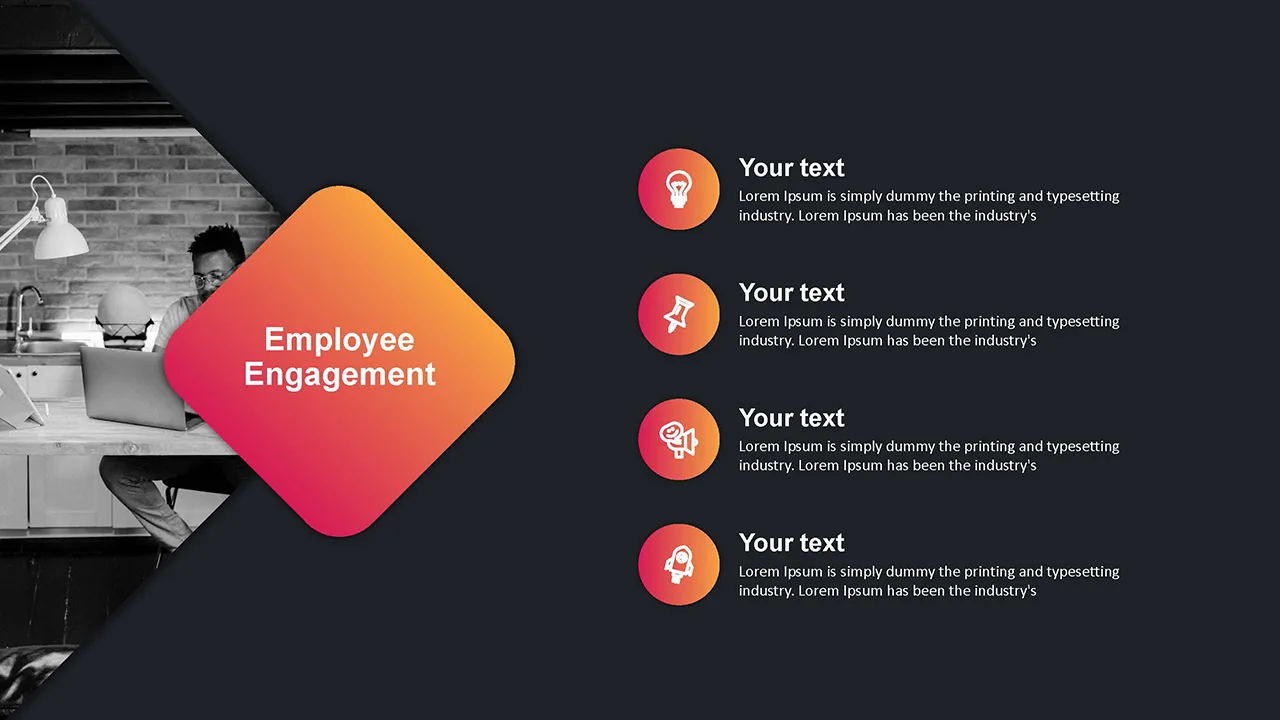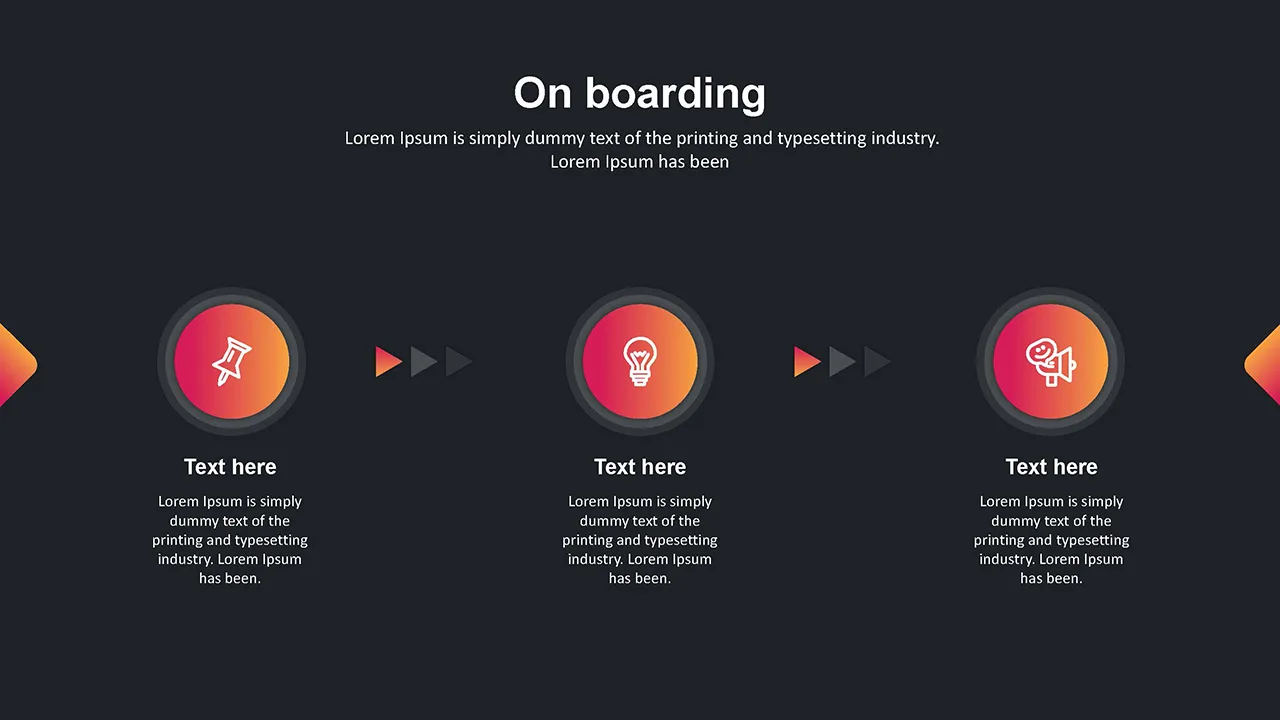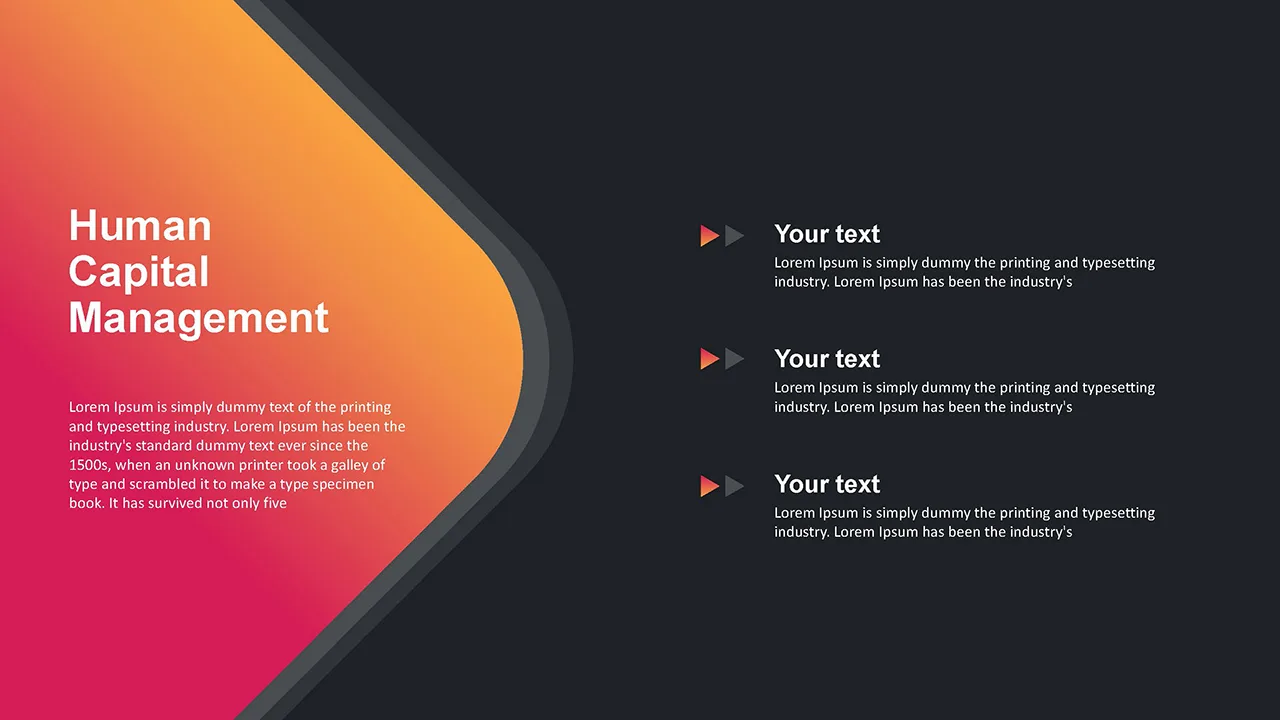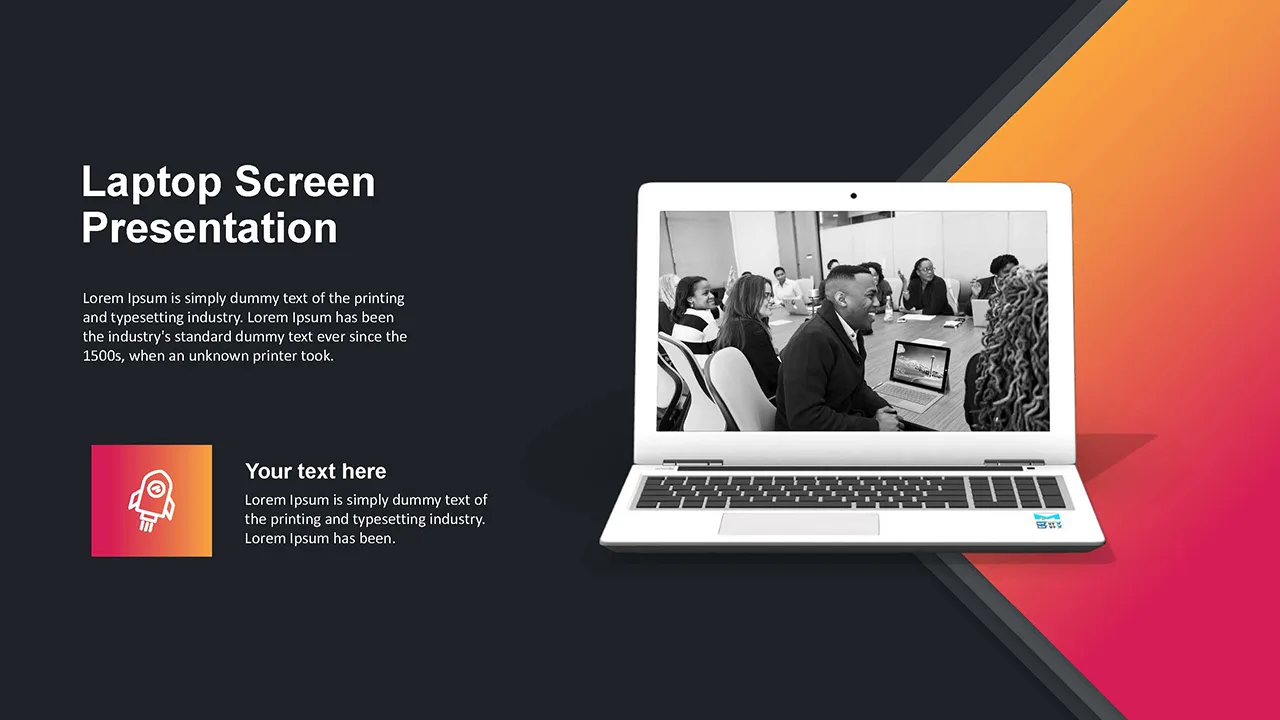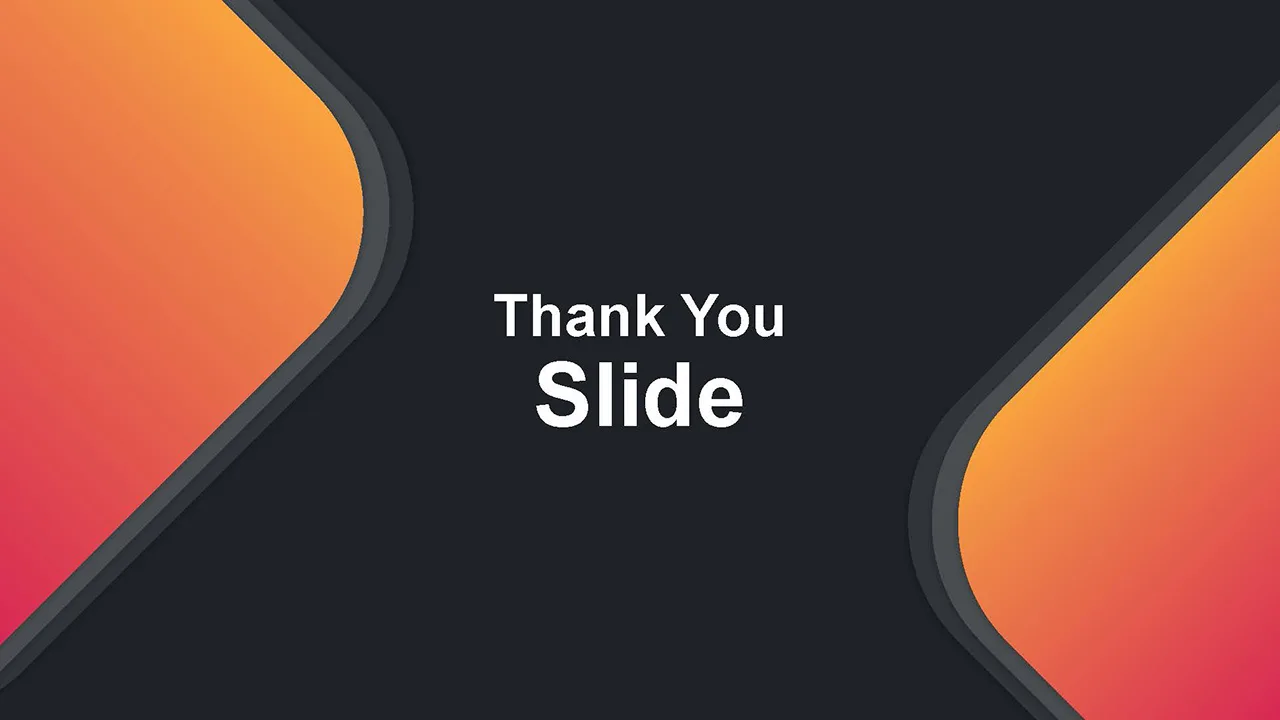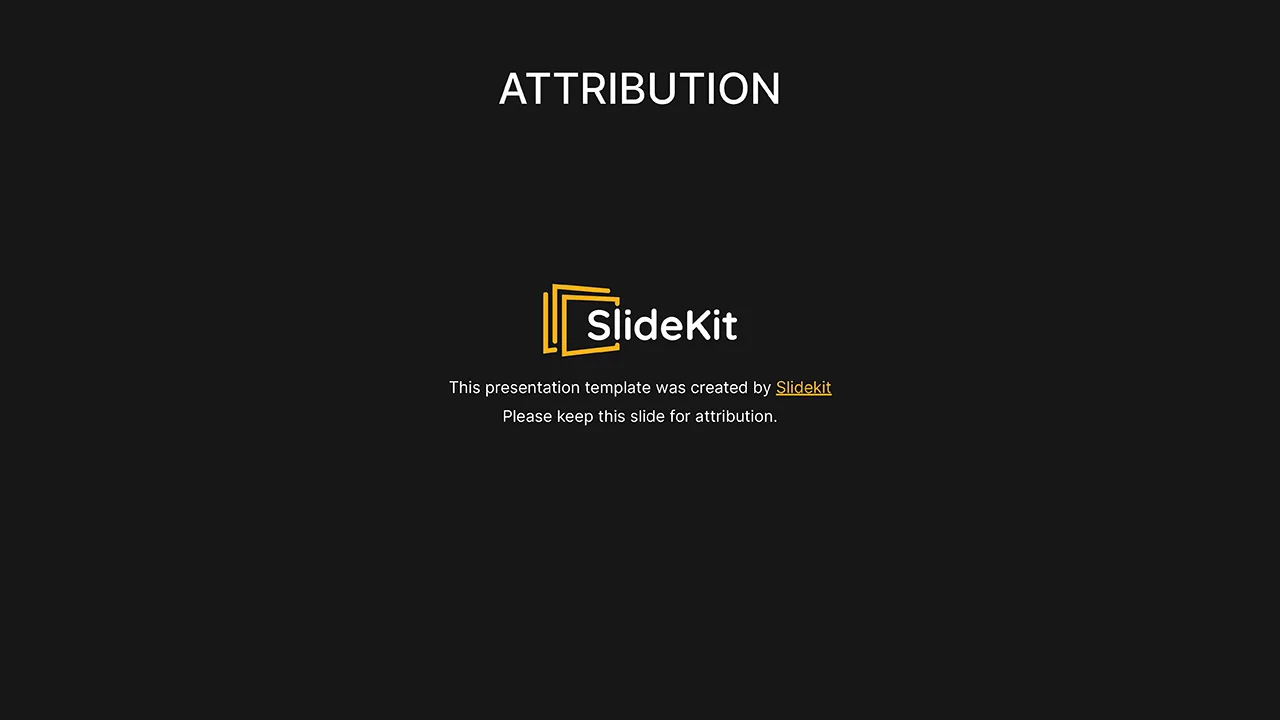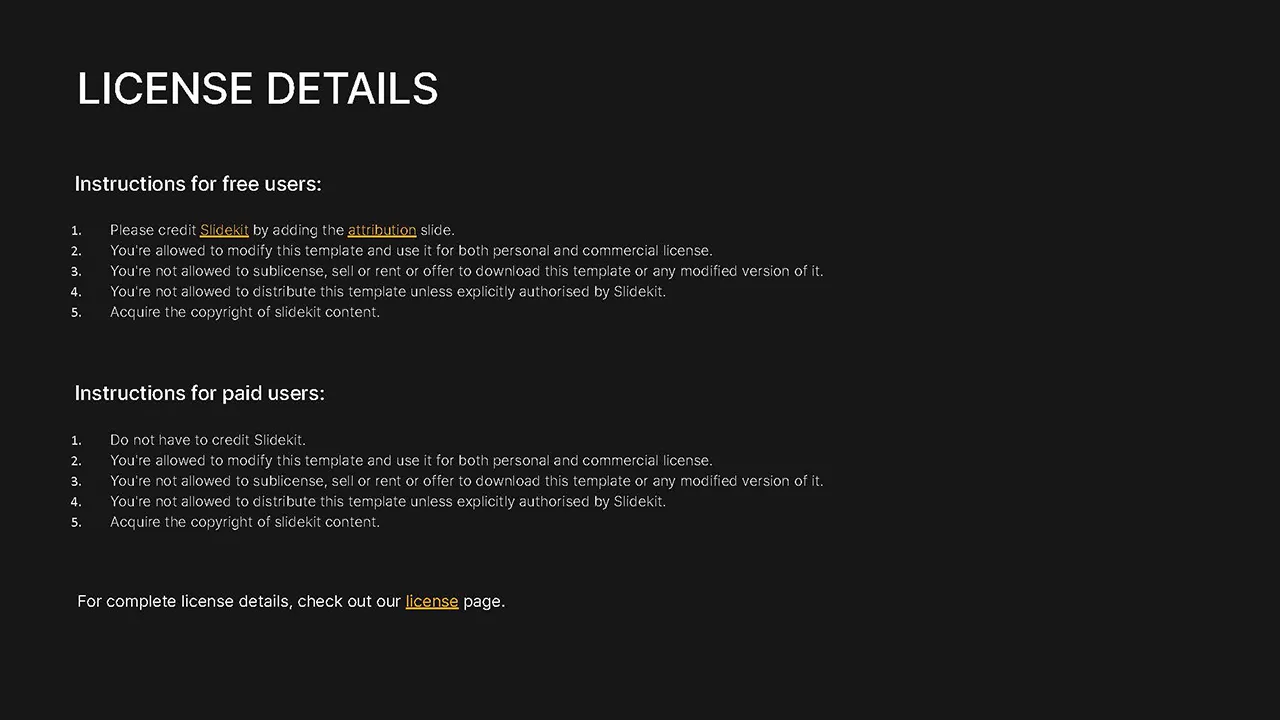 Human resource is a crucial part of every organization with endless tasks. We are here to save your time on creating the HR management presentation that stands out!
These dark design free Google Slides themes are great to go with strong visual elements of business professionals, graphs, marketing icons, and more.
The design of these human resource templates is keen to look at the importance of human resources, focusing on the recruitments and motivation aspects.
The mix of black background and multicoloured elements can be simply turned into a monochromatic nature… only if you wish! Black and white elements on deep black background, multicoloured writings… where else can you find so much of vintage!
These free human resource templates for Google slides are fully editable with a smart and fresh structure that requires no additional design skills. Plus, the dark theme of the slides is flexible to change according to your choice.
Stay at the top of your game, being creatively stylish with these google slides human resource templates for free!