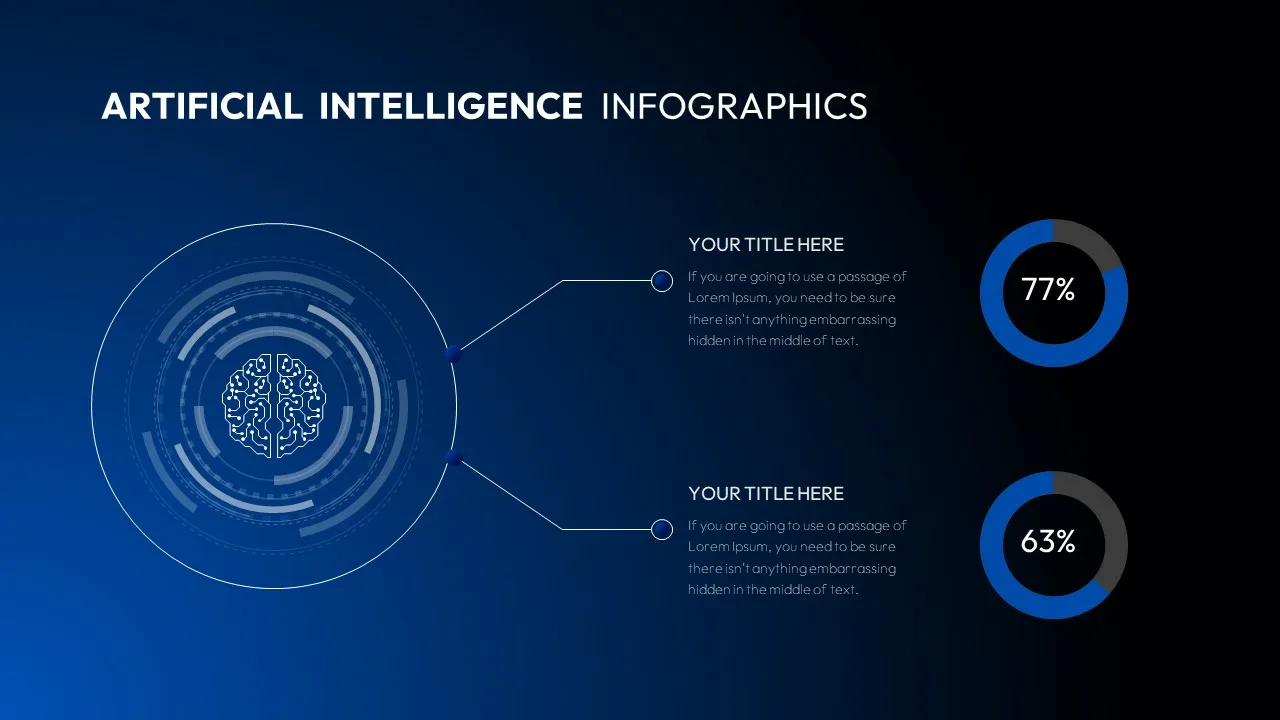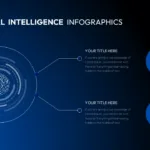 The Artificial Intelligence Slides is a technology presentation design that assists users in communicating topics of AI technology professionally. The readymade template guides the audience to the world of technology changes
and shows how human intelligence simulation by a machine.
The dark theme background has changed in color density which displays a split-brain image that symbolizes the thinking process of a device with a visually appealing picture.
The professionally designed Artificial Intelligence Presentation consists of shaped related AI technology with descriptive text areas.
In addition, it has doughnut chart symbols that allow a comparison presentation regarding the adaptation of artificial intelligence to different fields of knowledge.
Topics related to medical and biology presentations can also use this One Pager template.