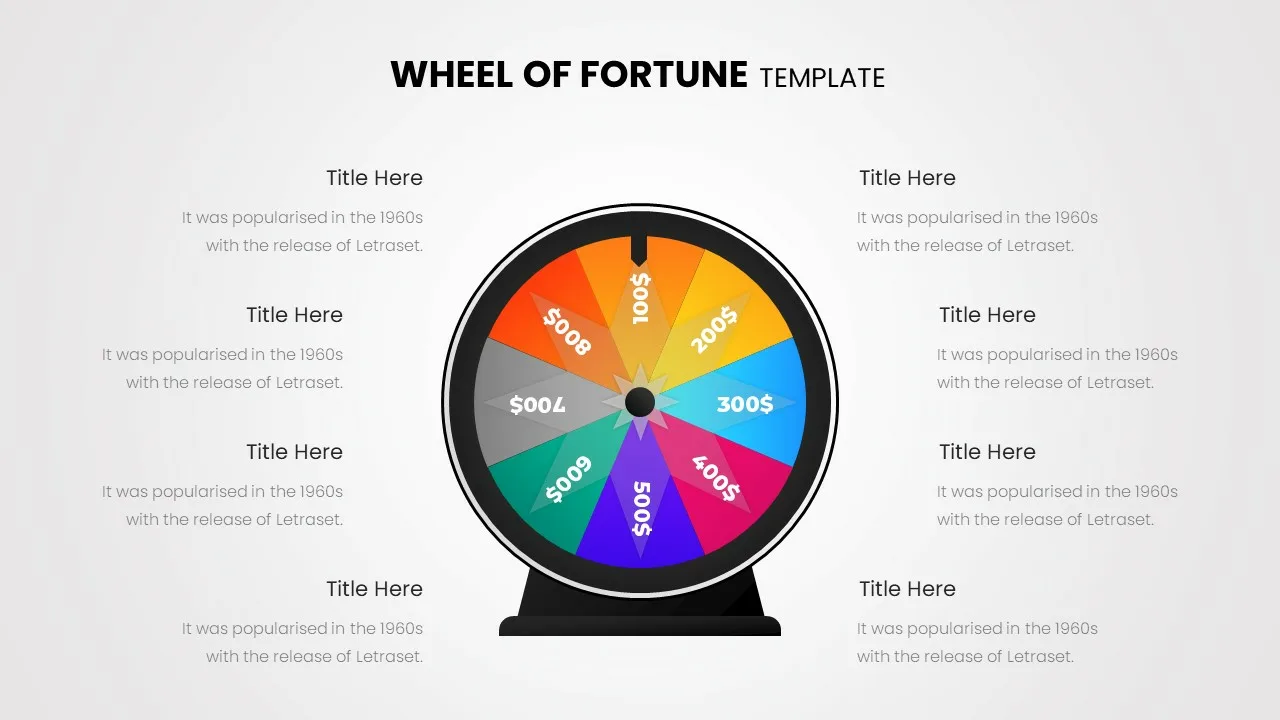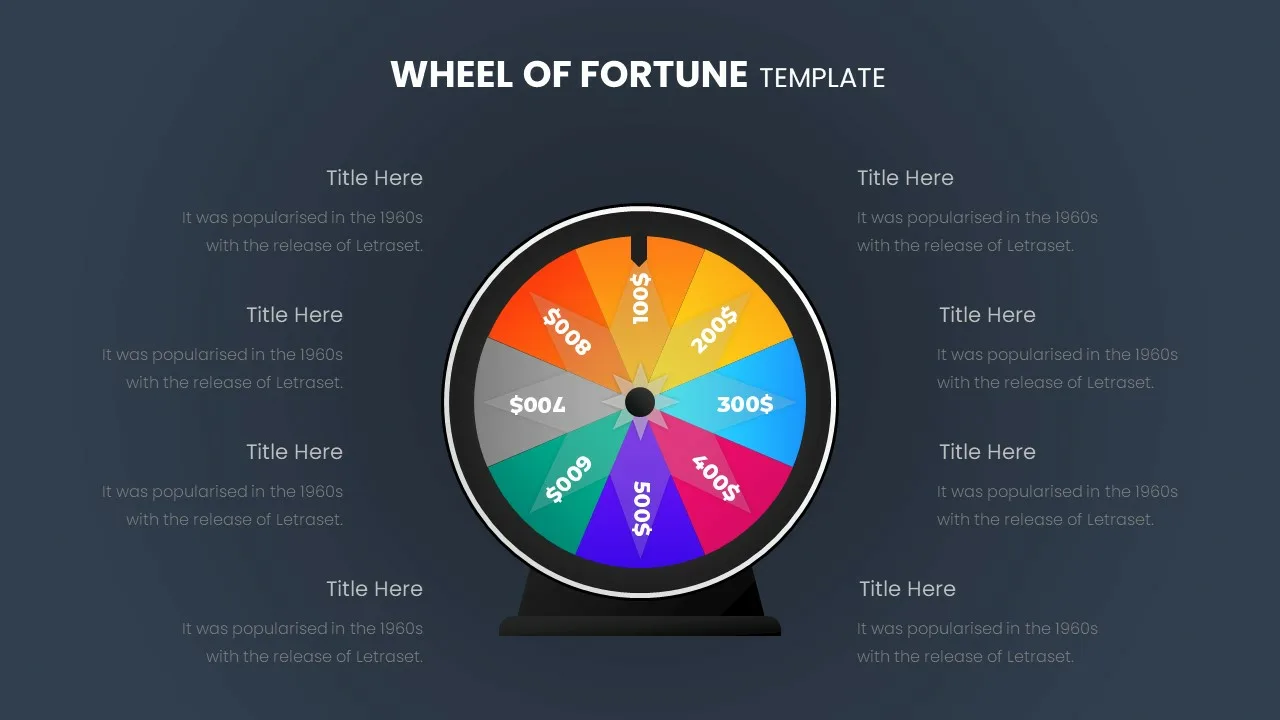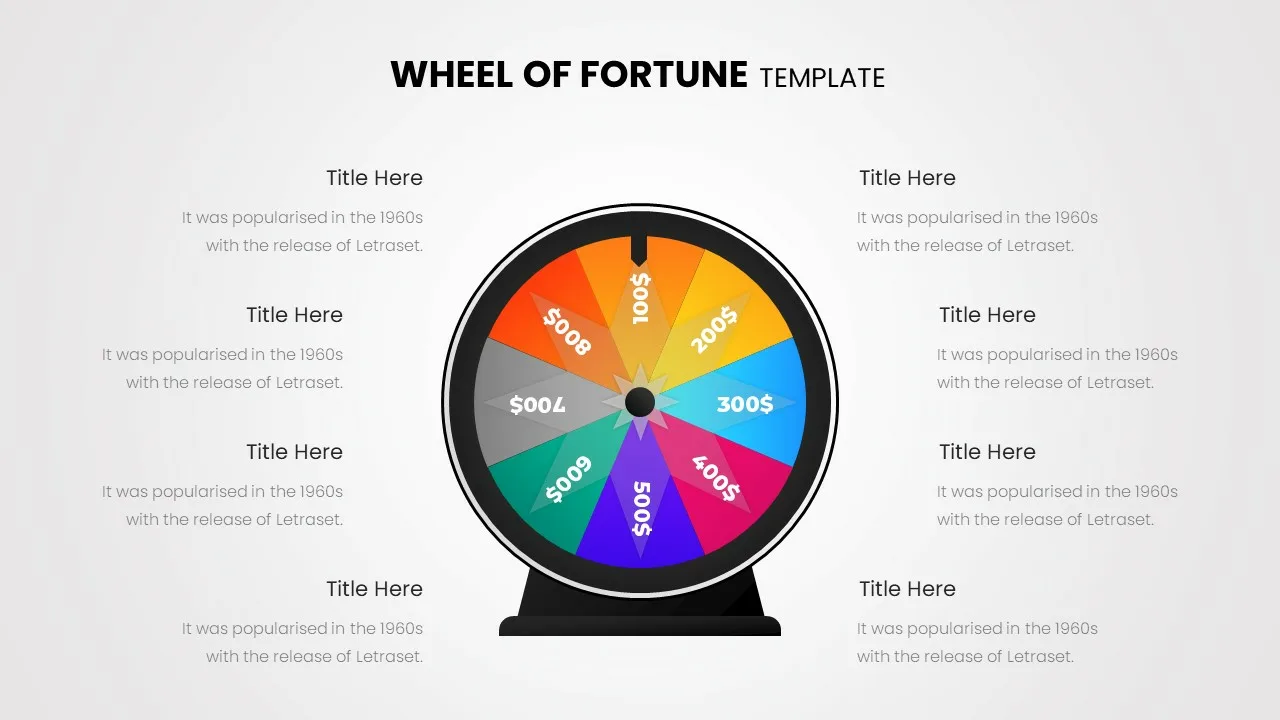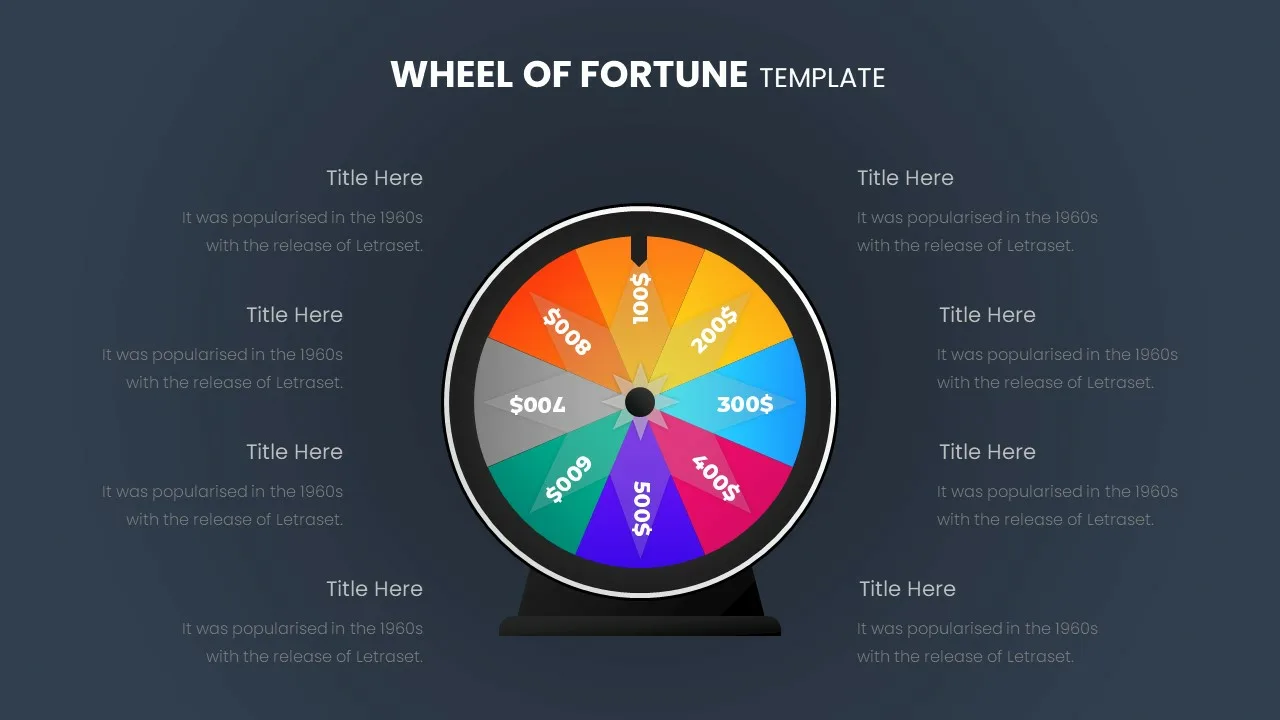 The Wheel of Fortune Presentation presents a colorful circle template with eight clockwise segments. The roulette wheel enables gaming presentation for casinos and clubs on the one hand, and it allows an eight-element presentation of any topic on the other hand. Each segment of the Wheel of Fortune Slides Template will show your subtitles,
and the surrounding text placeholders allow you to insert detailed descriptions. This is a highly impactful illustration because of the color and text arrangements.
The template in the dark and light background is only a duplication that doesn't have variants in design and shape. Download the Wheel of Fortune Template Google Slides Free and create an impressive presentation with or without changing the format.